Session

2

Let's find out more about Broadcasting House and focus on the language used to describe the changes that have taken place there (comparative adjectives) and also some of the features that make the building unique (superlative adjectives)
Activity

3
Comparing nouns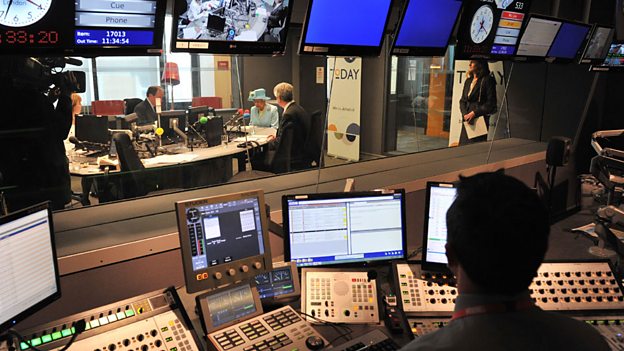 Take a look at these sentences about new Broadcasting House. What do you notice about the comparative and superlative forms?
The BBC reaches a worldwide audience of more than 150 million every week.
New Broadcasting House has more departments than the old building.
BBC One has the most viewers in the UK.
These sentences compare nouns, not adjectives! We use 'more than' with a noun to mean 'a greater number than' and 'the most' with a noun to mean 'the greatest number'.
For example, if you have three sisters and your friend has one, you can say 'I have more sisters than you.'
Or if you have travelled all around the world but your friends haven't been abroad very often, you can say 'Out of all of us, I have visited the most countries.'
We can use much and many for emphasis. Do you know when we use much and when we use many? Look at the following examples and think about it:
I feel sick. I ate much more chocolate than you.
I have many more friends in my hometown than I do here.
The correct answer is….
…we use much more before an uncountable noun (like chocolate or money) and many more before a countable noun (like friends or countries).
For more examples and a more detailed explanation, please look at the grammar reference for this unit.
Next
How did you get on? We hope you found these explanations and activities useful. If you're still unsure about using comparatives and superlatives 6 Minute Grammar might be able to help. It's coming next!
Session Grammar
Comparative adjectives tell us how something is different (the original smaller home of the BBC) or how something has changed (It's busier than ever).

In most cases, we add -er to the adjective to form a comparative (large-larger, fast-faster).'If the adjective finishes with a consonant-vowel-consonant pattern (like 'big'), the final consonant is doubled when -er is added (big-bigger, fat-fatter).

If the adjective ends with a consonant + y, we change the y to an i (busy-busier, funny-funnier).

We use 'than' to make a direct comparison with something else (I am taller than my brother.)

Superlative adjectives highlight something that is bigger, better or more than everything else (the largest live newsroom in Europe, the latest technology).

We add –est after the adjective. We also use 'the' before the adjective (fast-the fastest, large-the largest).

If the adjective finishes with a consonant-vowel-consonant pattern (like 'big'), the final consonant is doubled (big-the biggest, fat-the fattest).

If the adjective ends with a consonant + y, we change the y to an i (busy-the busiest, funny-the funniest).

Note - there are always irregular forms in English! This is true for comparative and superlative adjectives as well. Here are some of the common irregular forms:

adjective - comparative - superlative

good - better (than) - (the) best

well - better (than) - (the) best

bad - worse (than) - (the) worst

ill - worse (than) - (the) worst

far - further (than) - (the) furthest