课程

4

Welcome to The Teachers' Room: the show all about teaching practice. In this episode, Dan's at the IATEFL conference picking up some classroom tips from real teachers. Grab a cup of coffee, pull up an armchair and relax. Learn something new, remember something fundamental or just have a giggle.
Teachers' Tips from IATEFL
This is the puzzle Dan gave out at the 2017 International Association of Teachers of English as a Foreign Language (IATEFL) conference in Glasgow, Scotland. Go back to Activity 1 to watch the video to find out their top tips for the language classroom...
To see te answers for this puzzle, go to Activity 3.


Here is the postcard puzzle. Zoom in to see more clearly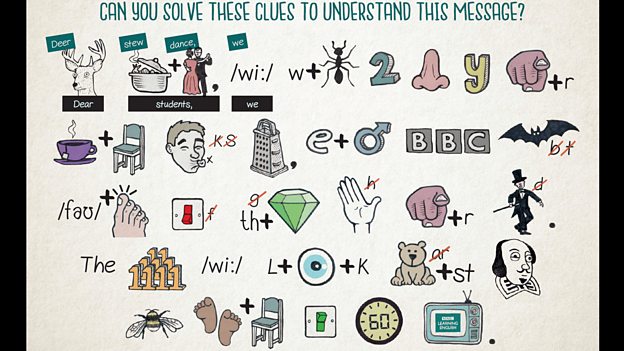 Download a copy
If you would like a copy of the puzzle postcard, you can download it here