Dramas from BBC Learning English
Intermediate and above level
Frankenstein: Episode 4: Creature meets creator
Episode 160826 / 26 Aug 2016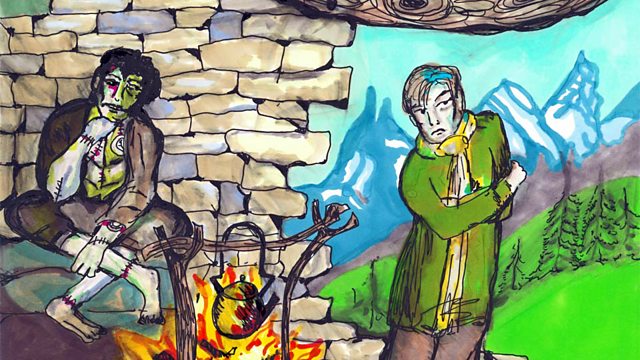 Our story continues...
Welcome to episode four of our version of the classic horror story, Frankenstein. In this episode, Viktor Frankenstein finally meets the creature he's brought to life. Is the creature friendly towards the scientist? Will they come to an understanding?
Language focus
Listen out for examples of comparatives and superlatives. You can check by looking for the bolded phrases in the transcript below. For vocabulary help, scroll down past the transcript for key words and definitions.
Transcript
TODAY - IN THE ARCTIC
Viktor Frankenstein
Hello. I'm Viktor Frankenstein. I've been telling you about how my young brother was murdered and his nanny was executed for the crime. But she was innocent! I felt guilty because I think the boy was killed by my creature. Yes, I've created the most evil creature on Earth! Nobody knew about it. I was so sad and lonely. I missed those days when I didn't worry so much. One morning I decided to go alone to the top of Montavert, where I had an unexpected meeting...
IN THE PAST - ON TOP OF THE MOUNTAIN
Viktor Frankenstein
Oh... this was a steep climb. But I finally reached the top... Oh, what a view! It's fantastic! The air is so fresh! I feel so much better now!
A NOISE IN THE BUSHES
Viktor Frankenstein
Who's there?
Creature
Oh... Here I am.
Viktor Frankenstein
It's you, monster!
Creature
I came to talk to you.
Viktor Frankenstein
I hate you! Don't you fear I might hurt you? Go away! If you stay here I'll kill you! I wish I could bring back the people you killed just by... just by killing you!
Creature
I expected this welcome. Everybody hates me. You, my creator, hate me the most. But if you do your duty towards me, I'll do mine towards you and all the other people - all men and women.
Viktor Frankenstein
Duty?!
Creature
Yes. I'll leave everybody in peace if you do one thing for me; but if you refuse, I'll kill your friends and family.
Viktor Frankenstein
Horrible monster! I will kill you first!
FRANKENSTEIN TRIES TO ATTACK THE CREATURE
Viktor Frankenstein
Running from me, you coward? Come here. I'm gonna catch you!
Creature
Be calm! Haven't I suffered enough? My life is difficult but it's important to me and I'll fight for it. Remember that I am stronger than you.
Viktor Frankenstein
Well, I have to admit that you are.
Creature
Oh Frankenstein, don't be like all the others who are hostile to me. Remember, that I'm your creature, and at the moment, the saddest creature of all. I see people happy everywhere. I feel rejected. I'm very lonely.
Viktor Frankenstein
Because you are disgusting!
Creature
It's not my fault. I was good and had a kind heart; suffering made me bad. Make me happy, and I'll be good again.
Viktor Frankenstein
What do you want me to do?
Creature
Follow me and hear my story.
TODAY - IN THE ARCTIC
Viktor Frankenstein
He led the way and I followed him. I kept thinking about what he had just said... Well... he had a point. I had created him. I was feeling sorry for him but I was also curious and... and wanted to know if he had really killed my brother. Maybe he didn't. We went into a hut. I sat by the fire to listen to his story. He looked happy to see me there.
IN THE PAST - IN THE CREATURE'S HUT
Creature
Well.
Viktor Frankenstein
Well, here we are.
Creature
It's difficult for me to remember my first moments. I was so confused. Light hurt my eyes and I realised it was the sun. I was hungry and thirsty...
TODAY - IN THE ARCTIC
Viktor Frankenstein
Yes, the Creature was like a child when I left it all alone in my laboratory. I ran away in fear when it woke up. Maybe I had a duty towards it. The Creature was left to find its way in the world for itself. It learnt how to survive in the forest, and... it had its first contact with man. How did it go? I'll let the Creature itself tell you all about it. That's what you'll hear next time...
Vocabulary
evil
bad, cruel and unpleasant
duty
things that you have to do, often for a job or because of moral obligation
coward
someone who is afraid of everything
suffered
felt bad because life has been very hard
hostile
someone or something unfriendly
rejected
not accepted and loved by others, not included in tasks or activities
disgusting
very unpleasant
hut
a very small wooden building, usually for keeping things in, not for living in
Credits
Story adapted and produced by Graciela Damiano
Cast: Peter Kenny (as Dr Viktor Frankenstein), Will Harrison-Wallace (as the Creature).
Illustration: Carolina Thwaites-Lastra
English Language Teaching consultant: Nicola Prentis
Studio Manager: Philip Bull
Latest Dramas from BBC Learning English
DAILY VIDEO - animal idioms!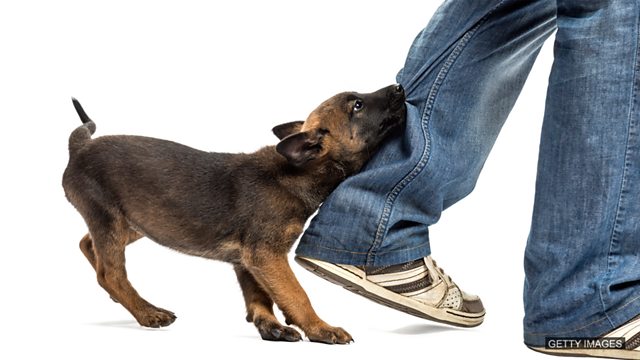 Follow our courses