Session

6
4 new videos a week from February 6th
Welcome to English You Need - our new course with four new video series: Exam Skills; Pronunciation in the News; Teachers' Room and Learners' Questions
Activity

1
English You Need
Welcome to our new course
We've got four new video series for you starting on Monday February 6th - but don't worry, we'll still be publishing some of your favourites from the Towards Advanced course!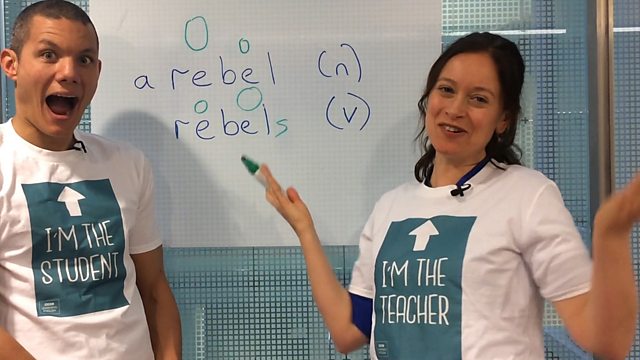 For the next 30 weeks, we want to really focus on giving you the English You Need. So this is how the week will look:
Monday - Exam Skills - videos packed with tips to help you pass those English exams.
Tuesday - News Review - we show you how to use the language from the latest news stories in your everyday English.
Wednesday - Pronunciation in the News - we take a word that's dominating the news and teach you how to say it like a native speaker.
Thursday - Teachers' Room - a series for teachers by teachers full of tips to make your lessons sparkle.
Friday - Learners' Questions - your questions answered by one of our team of English-language experts.
We'll still be publishing The English We Speak, Lingohack, and 6 Minute English. And of course all our videos will still be on our site and our YouTube channel.
Next
Join us on Monday for Exam Tips, the first video from our new course English You Need.