Session

4

In this session, we'll show you a game you can play with a friend to help you practise asking what something is like.

We'll also learn an informal use of the word like from a famous BBC radio presenter.
Activity

1
Mystery object
In this unit, we've seen different ways of using the word like. Remember that one use is to ask for a description of something.
Now it's time for you to learn a fun game. It will help you practise asking for a description and also give you a chance to use some adjectives to describe something! Listen to Finn and Neil playing the Mystery Object game.
See if you can guess what the object is before Neil gets the answer.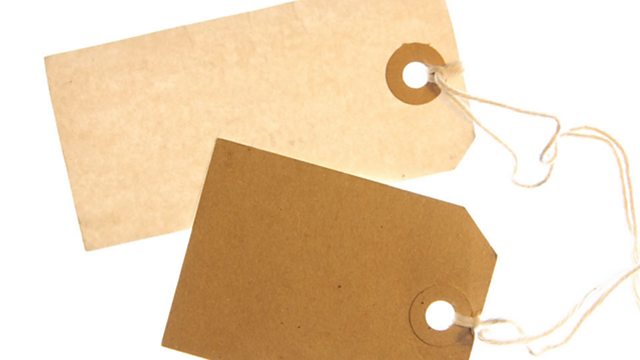 ፅሁፍ አሳይ
ፅሁፍ ደብቅ
Finn
Hello Neil.
Neil
Hello Finn.
Finn
I'm holding something in my hand and you don't know what it is.
Neil
I don't know what it is. You're right.
Finn
Can you ask me some questions to figure out what it is?
Neil
OK, yep, I'll ask you some questions. First of all, what's it like?
Finn
Right, it's quite small, it's hard and it's metal and some plastic as well.
Neil
Right. Small, hard, metal and plastic.
Finn
Yep.
Neil
What colour is it?
Finn
Well it's two colours. It's black and silver.
Neil
Black and silver? Right. Is it something you use every day?
Finn
I use it around two times a day, sometimes more.
Neil
You use it twice a day?
Finn
Normally I use it twice a day, yes.
Neil
I think I know what it is. Can I guess?
Finn
Well are you sure you know?
Neil
Another question first.
Finn
OK.
Neil
Can you open doors with it?
Finn
You can. Yes, you can open doors with it. Do you know?
Neil
It's a key isn't it?
Finn
It is a key but what kind of key is this particular key?
Neil
Is it a door key?
Finn
Well you can open doors with it but it's not only a door key. What else can you do with a key besides open doors?
Neil
Does it start something?
Finn
It starts an…
Neil
…does it start an engine?
Finn
It starts an engine so it's a…
Neil
…it's a car key.
Finn
Very good!
Neil
Do I win?
Finn
You win… the keys to my car!
What's the mystery object?
1 Questions
Choose what you think it is.
Activity
Choose what you think it is.
ፍንጭ
Something for opening doors.
a
a car
Tm8sIEZpbm4gc2FpZCBpdCB3YXMgc21hbGwuIFRyeSBhZ2Fpbi4=
b
a key
Q29ycmVjdCEgSGVyZSdzIHRoZSByZXN0IG9mIHRoZSBjb252ZXJzYXRpb246IApOZWlsCuKApml04oCZcyBhIGNhciBrZXkuCkZpbm4KVmVyeSBnb29kIQpOZWlsIApEbyBJIHdpbj8KRmlubgpZb3Ugd2lu4oCmIHRoZSBrZXlzIHRvIG15IGNhciEKCgo=
c
a phone
Tm8sIHRoYXQncyBub3QgdGhlIHJpZ2h0IGFuc3dlci4gVGhlIHJpZ2h0IGFuc3dlciBpcyBzb21ldGhpbmcgZm9yIG9wZW5pbmcgZG9vcnMu
እንኳን ደስ ያለዎ ሙከራውን አጠናቀዋል
Excellent!
Great job!
መጥፎ እድል
ነጥብ አስመዝግበዋል
:
Excellent!
Great job!
መጥፎ እድል
ነጥብ አስመዝግበዋል
:
x

/

y
Next
Now get together with a friend and practise asking what something is like by playing the mystery object game.
Here are the rules:
Person A thinks of an object.
Person B asks "What's it like?"
Person A describes the object using adjectives.
Person B keeps asking questions until they get the right answer.
Person B will need to ask lots of questions. Can you remember how to form questions correctly? Here's the grammar reference from Unit 1 to help you.
Have fun!
የሰዋሰው ክፍለ ጊዜ
Like (as verb)

We use like as a verb in this way: subject + like + object

Like (as preposition)

We use like as a preposition in this set phrase:

what + to be + noun/noun phrase + like?