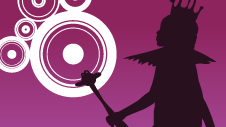 A collection of comic sketches, short dramas and music, available at any time and introduced by Barney Harwood.
It includes guides to the reigns of Henry VIII and Elizabeth I and a range of other topics identified in the History curriculum at Key Stage 2.
Topics include the contrasting lives of rich and poor in Tudor times, ships and seafaring, medicine and the Elizabethan stage.