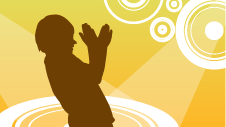 School Radio Drama is an interactive learning medium which provides opportunities to support and extend pupils' learning study across a range of subject areas.
Each series provides carefully structured language and drama activities, encouraging imaginative, co-operative work.
The programmes provide a rich stimulus to fully support teachers who are less confident in using drama and can be adapted and developed by those with more drama experience.