1.
Nine hundred million times a year
Britons are having sex 900 million times a year – around 2,500 times each minute – and are having more sex than in previous centuries. Britain's libido is, however, in decline.
The last poll by British National Surveys of Sexual Attitudes and Lifestyles (Natsal) showed the number of times we're having sex each month has dropped from five to three. Similarly a 2014 survey by the Observer found that Britons have sex less than once a week and a third of the nation admitted to having no sex for a month.
From the Pill to Viagra, Lady Chatterley's Lover to Fifty Shades Of Grey, we've come a long way since the sexual revolution of the 1960s. So what's happened?
2.
The revolution that came and went
Much has changed since the Swinging '60s and the introduction of the pill in 1961. Divorce rates grew, abortion was legalised and the Sexual Offences Act 1967 gave homosexuals in England and Wales more rights.
Sexual freedom
The 1970s picked up where the 1960s left off and became far more liberal. Page 3 girls appeared topless in The Sun newspaper and sex was more openly discussed, thanks in part to The Joy Of Sex, an illustrated sex guide which sold more than eight million copies.
HIV and Aids
Attitudes towards safer sex and homosexuality changed drastically in the 1980s, following the identification of HIV/Aids. And yet the fear of disease didn't end the good times; people continued to have more sex (albeit safer), than we do today.
Old baby boomers
Thanks to the invention of Viagra, more elderly people are now having sex well into their 70s. The number of sexually transmitted infections in the over-50s has also risen, as the pill generation slowly gets to grips with condoms and older divorcees struggle to orientate themselves in a new sexual landscape. And yet levels of activity are still on the decline.
3.
Too busy for sex
Experts believe the recession, money worries, stress and busy lifestyles are the main factors responsible for the decline in our sexual appetites.
Professor Kaye Wellings discusses the affect that technology is having on our bedroom behaviour as the lines between work, family and home life begin to blur.
People are leading increasingly busy lives with more distractions than ever before. In previous decades we would have left work and spent the evening chatting or sharing food with a partner before having an early night and possibly sex. Now we're engaging less with people and more with technology.
4.
Getting turned on
While we appear to be having less sex, we are becoming more adventurous, and new technology has revolutionised the way many young people behave. But is it at the expense of real life interaction?
Improved wi-fi, 4G and faster connectivity has led to a 24-hour online culture. Most of the population now own a mobile phone and 57% browse the web on them, according to Ofcom. Three quarters of men and a quarter of women access pornography online and at least half of them take their mobile devices to bed.
Web sex
In just over a decade technology has revolutionised the way many young people have sex. As parents sleep, teenagers and under-25s are switching on their webcams for online sex with strangers. A YouGov survey found that around 21% of British adults aged 39 and under have engaged in sexual activity in front of a camera.
Social media
Social media sites such as Facebook and Twitter are also disrupting bedroom activity. People are sleeping less and are increasingly tethered to their smart phones, updating statuses and checking emails in bed. Under-25s check their phones on average around 32 times a day and social media is increasingly being used for casual sex encounters.
5.
Why do you think we're having less sex?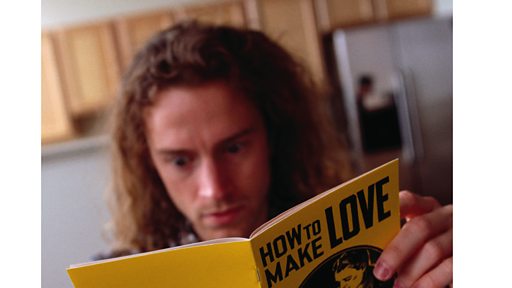 More people are watching online pornography and taking technology to bed with them instead of a partner but what do you think are the reasons behind the recent decline in sex in Britain?