1.
A job for me?
Are you always the first to find a new beat when it drops? Are you super nosy and do you love hearing everyone else's story? Maybe you're a tech supremo and don't know what to do with your skills. Whether you're a die-hard music fan or someone with an ear (and an eye) for detail, there are literally hundreds of different jobs in the radio and music industry that you've probably never even heard of.
Who better to tell you about them than Radio 1's Greg James! Having worked his way from student radio through to the drivetime slot on Radio 1, Greg's here to put the record straight (geddit?) about the range of career paths available in the fun, fast-paced and exciting worlds of radio and music.
2.
Make the A List?
Each week the Radio 1 music team picks 15 of the hottest songs for its A List. How many times does each track on this playlist get played per week?
3.
Industry rundown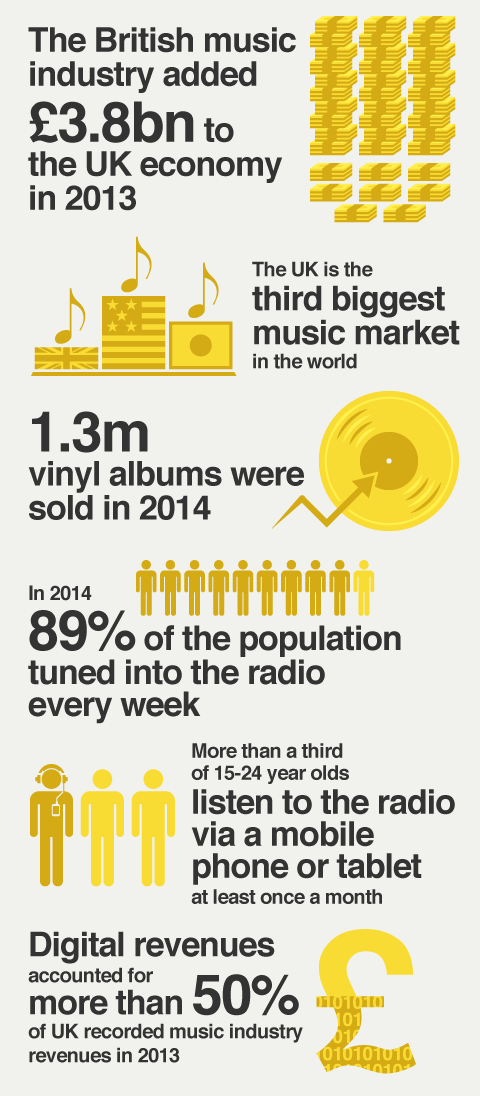 4.
The puppet master
The 'Prince of Drivetime' tells us about the weird and wonderful jobs he's come across outside of the radio studio...
5.
Career click
Click on the icons to find out more about lesser known jobs in radio and music.
This content uses functionality that is not supported by your current browser. Consider upgrading your browser.
Created with the help of Plotr and LMI For All