1.
Energy efficient light
Traditional incandescent light bulbs need a huge amount of energy to make a small amount of light – because much of their energy is lost as heat. But engineers have found ways to produce useful amounts of light in a totally different way .
LEDs, or light-emitting diodes, need tiny amounts of energy to light up. To prove the point, you can even get one lit with just a few potatoes. Follow my step-by-step instructions to make a vegetable powered light and see for yourself.
3.
How it works
Click on the labels below to find out how the potato battery works.
This content uses functionality that is not supported by your current browser. Consider upgrading your browser.
4.
What's the best power plant?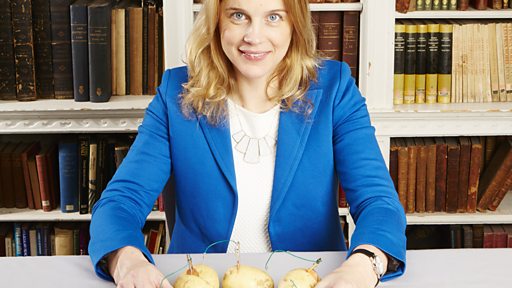 Potatoes aren't the only things that can power an LED. Try making a battery with these fruits and vegetables by connecting three of them together. Which one lights up your LED the brightest?
5.
What results did we get?
Which plant powered battery worked best for us? We used a multimeter to measure the voltage of each one.