1.
A job for me?
Do you love watching films but hate the idea of being in front of the camera? Do you find yourself sitting in front of the telly thinking 'I could make that show better' but have never considered it as a career?
It's not all 'lights, camera, action!' in the worlds of TV and film, as Radio 1's Nick Grimshaw knows. He started his career as a runner and has seen first-hand just how many weird and wonderful jobs there are away from the glare of the lens. Explore the varied roles in this guide and find out where you can apply your skills to make it in TV and film.
2.
Blockbuster Brits
Which of these films were created by brilliant brains from these fair isles?
3.
Silver screen stats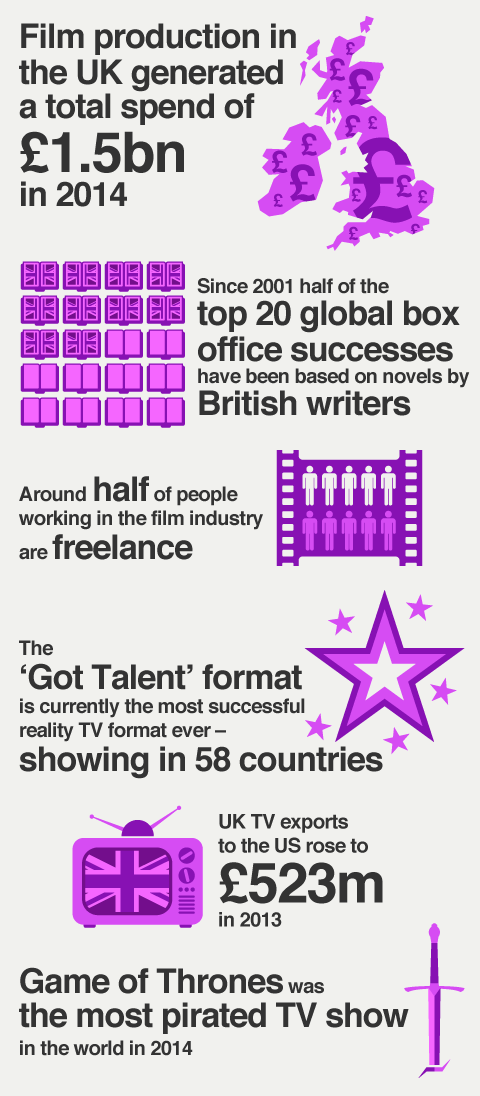 4.
Confident - not cocky!
He may be the 'King of Breakfast radio' but Nick Grimshaw actually started his media career in telly. Here he lifts the lid on how to crack your dream career in TV.
5.
Career click
Click on the icons below to find out more about lesser known jobs in the film and TV industries.
This content uses functionality that is not supported by your current browser. Consider upgrading your browser.
Created with the help of Plotr and LMI For All