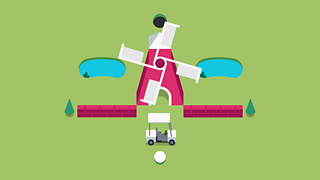 'Designing for children' film made with Complete Control. Narrated by Barney Harwood (CBBC)
How can you effectively communicate what makes great design for children?
We found an answer to this by creating a set of principles that can provide a common language for anyone designing for children.
As a team we already had our guidelines to ensure a consistent user experience across all games. These guidelines provide a great level of detail, but do not help with how we might design effectively with emotion in mind.
To use an analogy, our GEL Games Framework helps us to create a room for children to play in, it ensures consistency within any room we create that includes the position of the door and the light switches, making it easy and familiar to use.
Whilst this is incredibly valuable, the GEL Games Framework doesn't tell us what fun objects we should put in the room. Such as how much a bed should bounce or whether to add a dinosaur that jumps out of a cupboard.
These aspects are less tangible, tricker to communicate and can vary wildly.
To define our design principles we held a series of workshops that helped us to find the common problems we had encountered as a design team.
We then themed and grouped these into core ideas which would eventually form the principles.
We wanted to ensure that these principles were memorable, a document wouldn't have the impact we needed. The principles needed to come to life in a format that would engage so we made interactive examples to illustrate each point.
We now have a framework to effectively critique work against to ensure that we continue to produce world class design for children.