This site is optimised for modern web browsers, and does not fully support your version of Internet Explorer
Saturday Kitchen recipes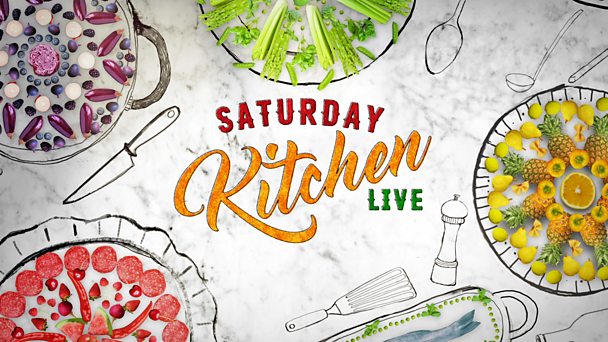 Recipes from the latest episode (5)
Sat, 18th Feb
Browse recipes from previous episodes
See all Saturday Kitchen recipes (1982)
Weekend food show full of mouth-watering food, great chefs and celebrity guests
Quick recipe finder
Type the ingredients you want to use, then click Go. For better results you can use quotation marks around phrases (e.g. "chicken breast"). Alternatively you can search by chef, programme, cuisine, diet, or dish (e.g. Lasagne).
On TV
Sat 10:00am, 25th Feb, BBC One
Michel Roux Jr hosts, with chefs Carl Clarke and Niklas Ekstedt and guest Levison Wood.
Related chefs