Magnus Nilsson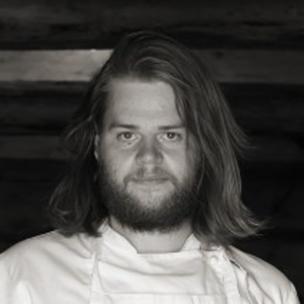 Magnus Nilsson is a Swedish chef famed for championing Nordic cookery. He is the head chef of Faviken, voted 25th best restaurant in the world in 2015. He is the author of two cookbooks; Faviken and The Nordic Cookbook. The latter has gained him wide critical acclaim.
After culinary training in Sweden, Nilsson travelled to France to pursue a career as a chef. After a short break from cooking, in 2008 Magnus joined Faviken as a sommelier, later accepting the role of head chef.
Magnus' style of cooking focuses on provenance and the use of local, seasonal ingredients.