Keith Floyd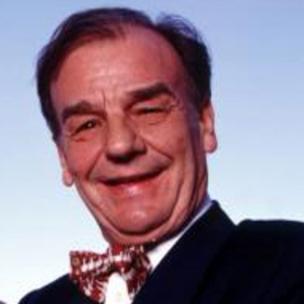 Keith Floyd was born in Somerset in 1943. He intended to become a journalist, but soon after watching the film 'Zulu', he decided he wanted to join the army and became a 2nd lieutenant in the 3rd Royal Tank Regiment in Germany. It was during his time in the army that Floyd persuaded the officer's mess cook to let him experiment with the food – he served up 'Gigot d'agneau Romarin', a far cry from the usual roast lamb and two veg affair.
After leaving the army, Floyd worked in restaurants in London and France, as a barman, dishwasher, vegetable peeler and more. By 1971, he owned three restaurants, but left them behind for two years while he sailed the Mediterranean seas with two friends on a boat named 'Flirty'.
It was a chance meeting in 1984 with a television producer in Floyd's Bristol bistro that led to his first television programme - Floyd on Fish - which was just ten minutes long. Shortly after, the BBC offered him his first seven-part series of the same name. The series that followed on from that first one remain classics of the genre.
During his career, Keith wrote more than 25 books and presented about 20 television series, where he captivated viewers with his special brand of humour. Keith died at his partner's Dorset home in September 2009 after a lengthy illness.