Allegra McEvedy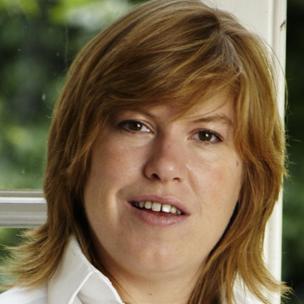 Allegra was only 17 when her mother died, and it was then that she began cooking in earnest, taking on responsibility for putting dinner on the family table. She enjoyed experimenting with dishes, and it was her father who suggested she turn her love for cooking and people into a career.
Allegra completed her classical French training at the Cordon Bleu School in London in 1991 and worked at restaurants around London, most notably The River Café, where she was promoted to head chef aged 24. Stints in San Francisco and New York followed.
However, Allegra became disillusioned with cooking 'posh food for rich people' while working at Robert De Niro's Tribeca Grill. Upon returning to London, she ran a community centre café and eventually founded Leon, an affordable healthy fast-food restaurant that opened its first outlet in London in 2004.
Image copyright: Georgia Glynn Smith