BBC Diversity Showreel
It looks like you don't have Flash enabled on your computer. To view all of the content on this website you will need to install the Flash player.
For information on how to do this, please visit the BBC WebWise guide to downloading Flash.
Video content is not displayed in the printed page.
p014gwl9
Objective 3: Delivering high quality programming which reflects modern Britain accurately and authentically
One of the BBC's core public purposes is to Represent the nations, regions and communities of the UK. Audience research consistently tells us that people want to see their communities portrayed accurately and authentically, whatever their background.
There is no better way to demonstrate progress than through content. Have a look at our short film above showcasing just some examples over the last year.
Despite marked progress in this area, the BBC Trust's Purpose Remits Survey, which monitors our performance against our public purposes, shows that audiences still mark us down for our portrayal of different cultures and communities. We know we have more to do across all our programmes, to ensure fair and balanced representation that reflects the breadth of UK diversity in a way that excites and connects with all communities.
Towards more authentic portrayal
Examples of work during 2012 that aims to improve authentic and accurate portrayal of people from all backgrounds include:
Researching our TV population – this autumn we commissioned an analysis of peak time television programmes on BBC One, Two, Three and Four. An external research agency used qualitative and quantitative research methods to plot the diversity of those appearing on screen in prime time slots. This will give us a deeper understanding of our on screen diversity profile. Once completed, the findings will be shared internally to inform our editorial community.
Looking at our Online population – this year Future Media conducted a one-week audit of diverse portrayal on BBC Online, to help assess where we are doing well and to identify areas that need improvement. The audit looked specifically at Central Editorial produced homepage promotions. Testing 28 separate promotions, women were represented in 61% of images, BME people were represented in 18% of images, disabled people were represented in 4% of images and people over 65 were represented in 7% of images. These findings will help to inform planning and design in future.
A woman's place is on-screen and on-air – our audiences made clear their concerns about the portrayal of women over 40 through our research into the portrayal of age. There has been significant comment and debate about female representation in the media in general, and in a news and current affairs context in particular. This is also an area of our concern and the BBC Director-General has committed to taking action to change the face of our output. This year we have taken practical steps in this direction. In May the BBC Academy's Fast Train one day training festival for freelancers across the industry included a master class entitled How do you solve a problem like… women in TV A panel discussion debated a number of issues including attractiveness, television's role in challenging prejudice, and other aspects of diversity including age and ethnicity. The session debated recommended action for women including social networking, coaching and mentoring and broadcast presentation.
In partnership with Find Me a TV Expert, the BBC Academy is piloting a one day broadcast presentation skills session for women experts in science, history, politics, business and engineering where they will have the opportunity to enhance their broadcast presentation skills and widening the BBC's knowledge of women experts in these specialist areas.
English Regions teamed up with the Diversity Centre, BBC Academy and Sound Women, to help address comparatively low representation of female talent in regional radio through a Radio Development Day held in Bristol in November. Over 40 aspiring radio presenters from around the country took part and benefited from career development advice, heard from senior female role models in radio and the Controller of English Regions attended to hear the participants' experiences.
Finding new disabled talent – The BBC's nationwide search for new talented disabled presenters: Presentable was launched this year. 350 people competed for 10 places, 60 of whom were invited to screen tests. Over 40 executives and commissioners were involved in the audition panels to select the very best emerging disabled presenting talent and expert contributors. The final 10 have received the best training on offer at the BBC to develop their broadcast skills and have been matched with a senior figure to act as their champion to facilitate networking and highlight potential presenting opportunities. Recent successes include one finalist due to present a documentary for BBC Three: Young Drivers; Licensed to Kill, a second who performed at the Edinburgh Festival Fringe and a third working on R4's PM and The World at One. BBC Drama's initiative The Company, launched in November 2012, will find up to six new disabled actors who will be attached to BBC Drama and will be guaranteed two roles over the year.
Taking action on trans – this year we have continued to work with Channel 4 and Trans Media Watch on Trans Media Action, a project to develop effective ways to raise understanding within production and journalist communities about what transgender (trans) means and what it means to be trans. The first phase of this work included piloting workshops bringing production executives and journalists together with trans people. The most effective legacy of these workshops was simply facilitating conversations between trans people and workshop participants enabling them to consider the creative opportunities that stories about trans people offer. Phase two of the project will deliver tailored workshops for news and production teams on location targeted at 25 influential professionals in the media industry.
Finding young writers – EastEnders: E20 is written entirely by young people under the age of 23. They all attend an EastEnders:E20 Writers School where they learn how to write for television by EastEnders script writers and producers and are each commissioned to write an episode. This year the E20 Writers School opened its doors nationwide. 66 young people were selected to take part from 750 applications. Almost half of those selected were from a BME background and from outside the capital. All 66 graduated with a 10-minute Calling Card script, script-edited by one of the EastEnders team.
Finding different writers – BBC Writersroom was created to encourage and develop new and more diverse voices. Over the last 10 years, writers we believe in and have championed have gone on to produce brilliant work. Just some of the initiatives the Writersroom have driven forward include:
• Trans Comedy Award – a talent search run by the Writersroom in partnership with Trans Comedy, to encourage writers to promote a positive portrayal of Transgender people in mainstream comedy
• TV Drama Writer's Lab – a targeted development scheme designed to address the under-representation of BME writers for TV drama. The Lab brought together a group of the most talented writers with a real commitment to TV drama for an opportunity to focus on their ideas, network with other writers and producers
• The TV Drama Writers' Festival provides annually, a mix of master classes, conversation and debate for commissioners and producers and writers. The keynote debate this year was Changing the Face of Drama – challenging 200 writers to think about representing the face of modern Britain more accurately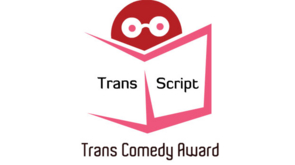 Exciting new talent search for TV comedy scripts featuring transgender characters and/or themes
Leading from the front – Creative Diversity Network - This year the BBC chaired the Creative Diversity Network for a second and final year. This coalition of broadcasters and other media companies work together to raise awareness and ultimately improve diversity on and off screen. Under the BBC's leadership, the CDN has made headway against their five-year strategy which is focused on addressing the diversity of representation on-screen and at senior levels within media organisations. A rundown of this year's CDN calendar shows the progress made:
• January – Serving All Ages research published and shared across the industry
• February – CDN CEOs signed off CDN 2012 action plan and agreed to hosting the fourth Diversity Awards at the year's end
• March – Pilot Trans Media Action workshop facilitated by the CDN in partnership with Trans Media Watch exploring transgender with journalists
• April – 41 candidates joined the CDN Mentoring Scheme aimed at BME and disabled people across production and business roles took over 40 candidates
• May – CDN website updated and refreshed to ensure full accessibility
• June – sponsored an event held by Fresh Voices, focused on raising the profile of experienced Black British writers
• July – The Mental Health Challenge in News and the Newsroom - event aimed at raising awareness among journalists across the industry on the nature of mental health and the implications for accurate news reporting and managing mental health at work
• August – CDN monitoring sub group began work to a model for monitoring diversity on-screen across all broadcasters
• September – Northern Lights applications process launched. This new scheme is designed to develop production staff from diverse backgrounds in the North. Aimed at Assistant Producers and Producers from diverse backgrounds, training, mentoring and a much needed career boost is offered
• October – Comedy Studio – targeted professional development residential scheme for new comedy talent for TV developed in partnership with BBC Writersroom and BBC Comedy for eight talented writers who lack the contacts and the opportunity to break through.
• November – CDN Diversity Awards 2012 – the annual awards ceremony is the biggest fixture in the CDN's calendar.
• December – Digital Guru event aimed at young black and minority ethnic people who are interested in writing for digital media.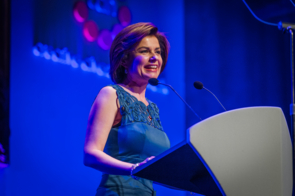 Jane Hill hosting the Creative Diversity Network Awards 2012