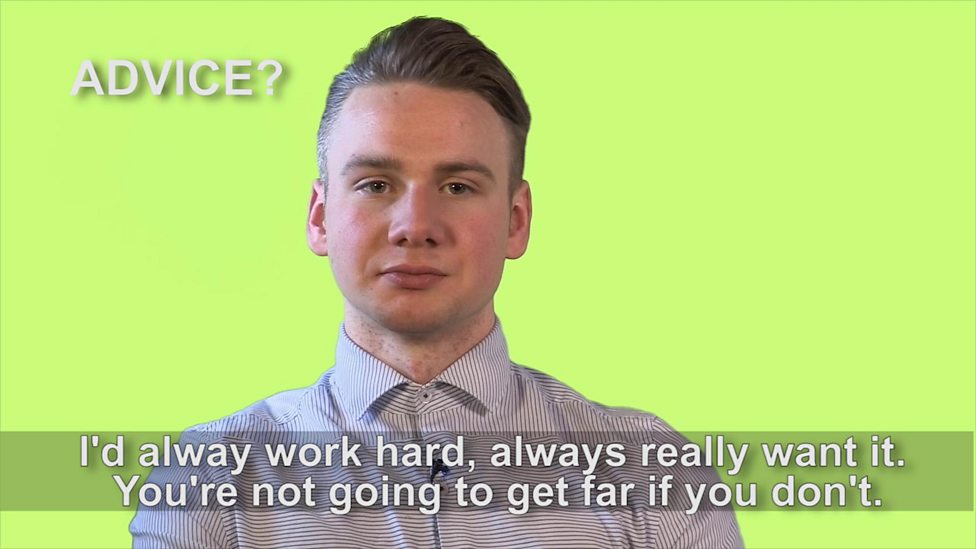 Scotland Apprenticeships
This scheme will open for applications in early February 2019
Are you passionate about the media?
Are you enthusiastic, creative, hardworking and eager to get started in the exciting career you've always wanted?
Then we want to hear from you!
If you have a passion for producing brilliant content, keen to learn the production management process and motivated to have a career in the media, then there's no better place to start turning that dream into a reality than through gaining a place on the BBC Scotland Production apprenticeship scheme.
We are also recruiting for an apprentice to come on to our Gaelic Production apprenticeship scheme who will work across various Gaelic departments across Scotland throughout the year. This scheme runs alongside the Scotland Production Apprenticeship scheme and works with the same college who delivers the qualification. For this position, you must be able to fluently speak and write in Gaelic. To apply for the Gaelic Production apprenticeship, please Click Here to apply.
About the Scotland and Gaelic Production Apprenticeship Scheme
You will mainly be based in Glasgow while working across various departments throughout the year. You will work with BBC production teams to create and plan TV, Radio and Online content for output and programmes. In combination with the hands-on, learning on the job, you will also study towards a Level 3 in Creative and Digital Media, which is delivered by a Glasgow college provider. Balancing your time and flexibility will be an essential skill, as you will be expected to study and attend college at scheduled points throughout the year.
During the 12-month scheme, whether you are on the Scotland Production or Gaelic Apprentice scheme, you will have the chance to work across two areas of production:
Creative: Working towards an editorial role as a Runner, Junior Researcher or Radio Content Assistant. You will be creating content, pitching programme ideas, researching stories or locations and contacting contributors.
Production Management: For those who have great organisation and planning skills and passionate about bringing together a production. You could be working towards a Production Management Assistant role which includes planning, organising programme logistics, health & safety, copyright.
What's on offer?
A 12 month fixed-term contract paying £14,250 per year. Training fees and all travel and accommodation expenses (when required) for training is covered.
Level 3 qualification in Creative & Digital Media delivered by a Glasgow college provider.
The chance to work on a wide variety of programmes across TV, radio and online production for all output and programmes.
Gold-standard industry training delivered by the BBC Academy from specialists and senior BBC and freelance production staff as well as training delivered by the college.
What do you need to apply?
Ideally educated up to National 5 (or equivalent) level including Maths and English.
You should be keen to learn and have the motivation, and ability, to combine working in a professional media environment with college study and additional training.
You must be able to work flexibly as working at the BBC is not always a Monday to Friday, 9 to 5, job.
For the Gaelic apprenticeship, you must be able to fluently write and speak in Gaelic. Therefore in your application form, where the questions are written in Gaelic, answers must be written in Gaelic. Where the questions are in English, please write your answer in English.
Don't worry about having experience; it is you as a person that we are interested in. Although if you have, or are working towards a vocational based qualification (e.g. SVQ in Digital Media) you may not be eligible.
We want to hear about your interest in producing and creating brilliant, diverse content and/or your enthusiasm to understand what the creative and technical teams need for the production process to happen.
For any questions and updates about the BBC's Production schemes follow @BBCGetin / #bbcgetin on Twitter & Instagram.