Production resources
Contacts and links to help with production including information about BBC sustainability practices.
The albert carbon footprint form
From 3 April 2017 BBC Content will require all independent suppliers to complete and submit a carbon footprint assessment form using the albert carbon calculator. This form must be submitted to the BBC within two weeks of a programme's transmission and forms part of a production's final deliverables.
This requirement is part of the BBC's strategy to reduce its environmental impact across content creation and help the production community move to more sustainable ways of working.
The albert carbon calculator is a free online resource and the industry standard environmental impact assessment for TV productions, already used by over 450 production companies including BBC Studios.
Completing assessments using the calculator requires the input of data such as a production's use of generators, flights and days in post-production. Producers are advised to familiarise themselves with the information required for the assessment early in the production process to speed up the completion of assessments.
Albert is administered by the BAFTA albert Consortium, an association of 13 of the UK's largest production companies and broadcasters working to raise the profile of sustainability across the industry.
Find information about how productions should complete and submit the final carbon footprint form below.
Getting started
Contact albert@bafta.org to find out if your production company already has an account or to request a new one. The team at BAFTA will be able to provide basic information about how to complete the footprint and contact details for those who are already signed up. Watch the how to video below for extra information.
The predicted carbon footprint form: non mandatory
A predicted footprint can be created during preproduction. This is not mandatory, but will help significantly when completing the final footprint form. In general, getting to know the information required for the albert carbon calculator in advance will make it easier to complete the final form and will help inform decisions on how best to cut the carbon footprint during production.
Completing the final carbon footprint form: mandatory
All programmes commissioned after April 3 2017 will be required to complete and submit an approved final footprint form within two weeks of the programme transmission. This form can be regularly updated through the production process or completed in one go at the end. However, collecting the required information throughout the production process will make it significantly easier to fill in the final form. Watch the how to video below for extra information.
Submitting the final carbon footprint form
The completed footprint must be checked and approved by the production company's nominated albert reviewer for accuracy. It will then be automatically directed to an external auditor for a standard assurance review. Once audited and approved, the nominated albert reviewer will receive an automated email from support@greenstoneplus.com, with 'Final carbon footprint has been approved' in the subject line.
It is then the production company's responsibility to forward this email to their BBC delivery contact cc'ing albert@bbc.co.uk within two weeks of the programme's transmission. This forms part of a production's final stage of paperwork delivery. Visit the contacts page to find the relevant BBC delivery contact.
Please note: submission of a final carbon footprint does not, in itself, entitle a programme to use the albert 'badge' onscreen. For information on how to qualify for the badge, see the certification section below.
Albert certification
The albert certification process (previously known as albert+) is not the same as the albert footprint process and is not mandatory. Albert certification is voluntary and allows a production to use the 'sustainable production' logo on its end credits, meaning sustainable best practices are embedded in their production. Contact the albert team at the BBC to find out more about certification.
Contacts
The BBC's Sustainability team is here to help if you have any questions. Contact the team on albert@bbc.co.uk.
Further links
The calculator can be found at https://calc.wearealbert.org.
Find ideas, case studies and tips on how to reduce your production's environmental impact on the inspire section of the albert website.
The BAFTA albert Consortium offers a free one day training course covering the big picture of climate change, what it means for the TV industry and what individuals can do to make a difference. Book your place via the albert website.
Watch the how to video below for extra information.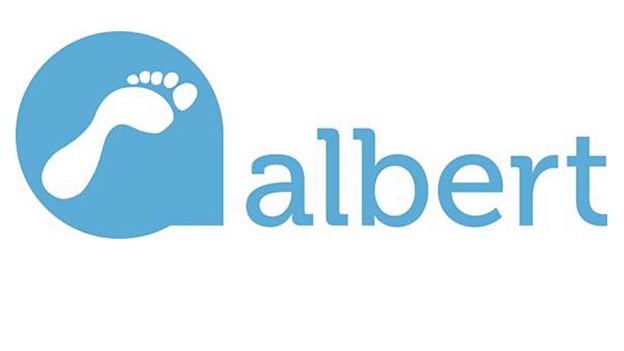 Watch the albert how to video
Finding a studio audience and contributors
The BBC Shows, Tours and Events website can market a show and help production teams find contestants and volunteers as well as musicians, dancers, actors or other performers. If a site with this information already exists it can be linked to from the homepage.
BBC Studio Audiences also provide the following services:
Research and audience invitation.
Design, print and distribution of tickets.
Ensure audiences are looked after on their visit.
Market the show on the Shows, Tours and Events website and through an email database of people who have previously expressed interest.
Phone: 020 8756 1514
Email: BBC Studio Audiences
Please note, there is specific editorial guidance and BBC policies related to the use of contributors or contestants in BBC Programmes. See the audience interactivity section further down this page for information.
There is specific guidance around using children and young people in BBC programmes. Go to the Working with children section for more information.
The BBC Aacademy has produced a BAME talent database to provide expert voices for productions. Visit the Academy site to find out more.
Find out about the BBC ticketing and stewarding code of practice on the policies page.
BBC studios and post production facilities
BBC Studios and Post Production Ltd provide a range of HD TV studios, post production facilities and Digital Media Services to both BBC programme makers and the external market.
Visit the BBC Studios and Post Production website
Phone: 020 3327 7400
studiosandpostproduction@bbc.co.uk
Audiences portal
The BBC Audience Portal provides online access to audience data for programmes transmitted after 1 April 2017. Data is available for network drama, comedy, entertainment, factual and daytime programmes. Nations opt-out programmes will also be included.
The portal enables independent production companies and BBC Studios teams to directly access data for a whole series or individual episode within a series.
Access to the portal is triggered by the first transmission of a programme, with new data added after each subsequent episode transmission.
Users will have access to audience information for all the programmes made by their company.
Companies with existing access to the portal can organise individual logins via the company's nominated portal administrator.
Companies who do not already have access should email audiences.portal@bbc.co.uk with the company name and 'NEW' in the subject line and include:
The individual email addresses of those requiring access (please note, these must be for the company in question only, individual email addresses for multiple companies cannot be processed)
The programme UID (as noted in the delivery pack)
The name and email address of the nominated company administrator
The portal team will endeavour to process changes and new requests within two working days.
Supporting user guides will be sent on account creation and can also be found on the BBC Pitch audience information page.
Audience interactivity
If a programme includes voting, competitions, awards, charity services or contestant lines the production must discuss their plans with the Interactive Technical Advice and Contracts Unit (ITACU) to ensure the programme complies with BBC, Ofcom, PhonepayPlus and other regulations.
Read the applicable BBC policy for audience interactivity on the Policies and guidelines page.
In-house production teams can find further information and contacts related to audience interactivity and ITACU on the Gateway website.
Action lines and audience support
Occasionally a programme will raise difficult issues which may require support, advice and additional information for the audience beyond the linear transmission. In these cases the BBC Audience Services team can provide a range of support options including:
Contacting relevant organisations who can provide a range of information and advice.
Drafting online information for the programme website to publish (for Commissioner sign off).
Ensuring the BBC Actionline website points to this for a defined period.
Providing recorded information on a dedicated phone line.
The on-air slide and continuity announcement will normally tell the audience how to go online for the information, or to hear recorded information as the second option. BBC Audience Services arrange this in consultation with the production for the transmission and any scheduled repeats.
Sufficient lead time is needed to organise this support. Commissioning executives will help productions contact the Audiences Services team. This is normally required at least 10 days before the programme transmission.
Audience appreciations, comments and complaints are also handled centrally by Audience Services and collated for reporting overnight on the daily audience logs. These are available via commissioning executives.

Find out more about BBC programme websites on the Online content page.
BBC Archives
Independent production companies can make use of the wealth of resources from BBC Archives. BBC Archive holdings include the BBC TV and Radio programme archives, music, news and photograph archive and a sheet music collection along with programme documentation (scripts, programme files etc).
When using BBC Archives for chargeable services, independent production companies must quote a credit card number along with the usual company details. Please note that internal charge codes can not be used and services will be directly charged for via the credit card. Independent production companies should therefore make their status clear when contacting BBC Archives. Costs involved in using BBC Archive's services should be budgeted as they must be covered by the primary rights licence fee.
Please note: freelancers who are not attached to an independent production company or BBC programme team should see BBC Motion Gallery for access to BBC archive material.
Visit the BBC Archive website to find out more and to download a user guide for independent production companies. This document will be updated at the end of May to reflect changes to the rate card as of 1 June 2016.
Information about licencing and rights for BBC Archive content can be found on the Rights and clearances page along with information about access to BBC Redux.
Pronunciation unit
The BBC Pronunciation unit is staffed by professional linguists who research and provide advice about pronunciations in any language. This advice is free of charge and is available exclusively to BBC staff, programme makers and independent production companies producing content for the BBC.
Pronunciation advice can be given over the phone and via email. When contacting the unit, programme makers are asked to provide programme details, context and to specify their deadline. Scripts should be sent with the required pronunciations clearly marked.
In exceptional circumstances (eg if child actors are involved) the unit may be able to supply spoken pronunciations as digital sound files.
Written pronunciations can be provided in either of two in-house respelling systems:
Telephone: 020 361 44700 (for the exclusive use of BBC staff, programme makers and independent production companies producing BBC content)
Email: pronunciation@bbc.co.uk
Please note: if you have a comment or complaint about a BBC programme please visit the dedicated BBC Complaints website.
Access services
The Access Services team provide disability related assistance, advice and support to employees and line managers. Find out more on the Disability section of the BBC Diversity website.
Visit the TV contacts page for contacts in Access Services.
Audience complaints
The BBC's programme complaints process is designed by the BBC Trust to make it easy for audiences to send complaints directly to the BBC. Full details of the procedures are available on the BBC Trust website. If complaints are not made centrally a response is not guaranteed.
Independent producers may also receive complaints directly from viewers and therefore need to be aware of the process.
If the compliant is sent centrally to the BBC the normal practise is for Audience Services to respond to the complainant first. They'll typically consult the independent production company about the response if guidance is needed. If a complaint is made directly to the independent production company they should inform the BBC commissioning contact and provide a copy. The BBC should be informed of all complaints (rather than simply comments or suggestions).
If an independent production company responds the complaint should be answered by a senior figure involved in the production within 10 working days of receipt, in consultation with the BBC commissioner. The commissioner will forward it to be logged within the BBC. Keeping track of a complaint is vital to ensure it is answered within the required 10 working days and that complaints are learnt from and feed through into editorial processes.
Stages for handling editorial complaints
There are three levels of handling editorial complaints:
Stage one: Handling at point of initial contact (normally by BBC Audience Services when it is centrally submitted).
Stage two: The complainant can appeal to higher management or the Editorial Complaints Unit, which is independent of the commissioning/programme making areas.
Stage three: The complainant may be able to appeal to the BBC Trust Editorial Standards Committee.
Complaints should always try to be resolved at Stage One. However, after two exchanges of correspondence advice should be sought from the commissioner about the next stage in the process.
Fairness and privacy complaints
In fairness and privacy caese where individuals retain all supporting material and documentation (including rushes etc) for at least 90 days after responding to the initial enquiry. Should the complainant subsequently take their case to OFCOM, the regulator can therefore request all relevant recordings and other supporting material from the broadcaster to assist their own investigations.
Note: 'fairness' covers any alleged unfair treatment of, or to, contributors in programmes. 'Infringement of privacy' covers the 'obtaining of material included in programmes' and can extend to when the relevant material is re-used in further programmes, in addition to the one for which it was originally obtained.
Fairness or privacy complaints can be made by any person or organisation affected by the programme, or by a third party authorised to make the complaint on behalf of the person or organisation affected.
Find out more about how to handle complaints about Commissioning on the Who we are and how we do business page.
Search
Can't find what you need? Search here.
Archive, rights and clearances
Search the site
Can't find what you need? Search here