Diversity
The BBC's Royal Charter requires its output to reflect the diverse communities of the whole of the UK, accurately and authentically – with specific emphasis on reflecting under-represented communities, cultures and languages, and all socio-economic backgrounds.
The BBC's future depends on remaining relevant to different groups in society and being able to reflect the reality of modern Britain in an authentic way. In short, we need something of value for everyone. Diversity helps the BBC deliver that. Current and future audiences are more likely to stay tuned in if they feel their lives and aspirations are being reflected.
The BBC diversity and inclusion strategy sets targets to ensure that diversity is hardwired into everything that we do. Download the BBC Diversity and Inclusion Strategy 2016 - 2020 from the BBC Diversity website to find out more.
However we realise that we cannot do it alone and that we need to work in collaboration with our suppliers.
Earlier in 2016 and with the support of Pact, cross-genre consultations were held with the independent production sector to gain an insight into the barriers to increasing diversity and how the BBC can support the ongoing efforts of its suppliers.
We want our suppliers to feel empowered to bring commissioning teams a varied range of challenging and entertaining ideas that tell the stories of the UK utilising the diverse talent within it.
With that in mind, we believe that the following measures will help focus all of our efforts around diversity:
The Editorial specification within the Commissioning specification (PDF) has been redesigned to ensure the dialogue about diversity between supplier and commissioner happens at the beginning of the creative process, not in the edit. Visit the How we do business page to find out more about the Commissioning specification.
The need for a conversation about diversity is also referenced in the development agreement
Via the new editorial specification, on all new commissions content suppliers will have to provide details of planned measures to increase diversity, both on- and off-screen.
It is now a contractual requirement for all BBC content suppliers to have a diversity and inclusion policy in place by 31 of December 2016. If a company does not currently have a policy a template is available from the Creative Diversity Network (CDN).
The creation of the new diversity and inclusion commissioning guidelines to ensure that all suppliers making content for the BBC share our values and expectations around diversity and inclusion. Download the diversity and inclusion commissioning guidelines (PDF).
All BBC commissioners to use Diamond data (see below) to encourage ongoing dialogue and focussed activity around diversity and inclusion with content suppliers by 2017. The CDN has a comprehensive range of resources to help production users with the Diamond system. Companies must ensure they've read the Diamond guidance notes and completed the four e-learning modules via the CDN first.
For other specific queries not covered in the Diamond guidance notes or e-learning modules, there are also a series of FAQs.
The diversity and inclusion development fund
What is the diversity and inclusion development fund?
The £2.1million diversity and inclusion development fund is ring-fenced development spend across the genres (factual, daytime, drama, entertainment and comedy).
The main objective of the fund is to develop and accelerate projects with diverse content or talent attached that are not ready for commission and need exceptional extra support. The fund is also a practical resource to help meet the BBC's off-screen and on-screen portrayal targets by developing diverse talent (presenters, actors, comics, writers and production staff) through targeted initiatives/programmes.
The fund can support the development of off-screen talent, including writers, actors, presenters and contributors, through targeted initiatives, particularly on returning brands
Criteria for fund allocation
The diversity and inclusion development fund allows each genre to tackle areas of on screen under-representation to support specific projects and actions which go above and beyond normal development and production costs.
It can be used to support ideas with BAME and disability stories and content that requires extra development or research.
It can also be used to increase and develop disabled and BAME on-screen talent, including casting, training and support during the production process.
How to access the fund
There is no separate or formal application process for the diversity and inclusion development fund. It's part of the conversation between suppliers and commissioners.
Editorial ideas can be submitted by production companies via the normal commissioning routes. The fund can then be allocated to a project by a commissioner once the supplier has submitted the idea via BBC Pitch.
Who decides on the allocation of funds?
The decision lies with the head of each genre/sub-genre, with guidance from and discussion with BBC's diversity and disability experts.
When is the fund available?
Funding is available on a rolling basis via the genre commissioning teams.
For more information about the fund, please get in touch with the relevant BBC business affairs contact.
Disability
Our three priorities for disability portrayal are:
Talent: Identifying and nurturing disabled talent, especially on screen, to develop a pool of established faces in the heart of BBC schedules.
Normalisation: a higher level of incidental inclusion such that a disabled presenter, actor, contributor or game show contestant becomes unremarkable.
Innovation in disability content: unpredictable storytelling, formats that have scale and impact.
The best programme makers see disability as a creative opportunity, adding value for their audience.
Recent examples include Gareth's Invictus Choir, Employable Me, Horizon: My Amazing Twin, Life and Deaf and disabled presenters on Springwatch, Watchdog, The One Show, Watchdog, Glastonbury, Last Night of the Proms, New York: America's Busiest City and coverage of the 2016 Invictus Games.
There is much to celebrate, but more to be done.
Talent
We want to deploy disabled talent not just when relevant to the content but also where disability is not the story, allowing disabled presenters to work across any subject area and disabled actors to play any role, not just those with a disability storyline.
Great disabled talent is simply great talent. A disabled presenter or actor might make us more familiar with disability, perhaps bring a different or surprising perspective to the programme, but the bigger breakthrough comes when the presenter's or actor's disability is irrelevant to the subject matter.
The steps we are taking to realise these ambitions include:
Development opportunities for sport/events presenters providing training and on air experience.
A concerted effort in factual and daytime to identify new talent and develop established talent.
Networking events and targeted searches to familiarise commissioners and producers with disabled talent.
A specific focus on increasing disability portrayal and development of disabled actors across comedy and drama.
Support for on and off screen talent, across all programme areas and genres.
Through these initiatives, the identification of new disabled talent and the continuing development of our more established BBC talent we are building a strong cohort of disabled talent capable of working across all areas of factual content.
Normalisation
We aim to encourage greater inclusion of disabled people appearing as contributors and experts across factual content, game shows and panel shows. From Eat Well for Less through Eggheads and Pointless to Dragons' Den, we want to see:
disabled people talking about any subject, not just access or medical interventions
disability as a part of their lives, not the only interesting aspect
disability in the heart of the schedule, across all genres
Innovation
Seeking bold new ways of bringing disability to a wider audience in surprising, entertaining and enriching ways. Making everyone more at ease with disability by covering disability stories with a light touch, never making disabled people feel like a special group who are only there to provide the rest of us with a dose of inspiration.
Diversity monitoring
For commissions contracted after Nov 15 2016, productions will be required to complete production reporting via the online system Silvermouse. Those commissioned before this point should contact the relevant delivery area to discuss delivery methods.
It is mandatory that diversity reporting is submitted within two weeks of transmission or earlier if all data is available.
Diamond
Diamond (Diversity Analysis Monitoring Data) is a new industry-wide diversity monitoring and reporting system created by the BBC, Channel 4, ITV and Sky, and supported by Pact and Creative Skillset through the Creative Diversity Network (CDN).
The purpose of collecting this diversity data is to help the industry better understand:
Who works in production: do contributors (both on-screen and off-screen - including all production team and crew) reflect the diversity of the UK population? This will be referred to as 'actual diversity information'.
Who's on screen: are audiences of all kinds seeing themselves reflected on screen? This will be referred to as 'perceived diversity information'.
The Diamond diversity forms have now been incorporated into the production reporting system Silvermouse, a web-based system for post-production paperwork.
The CDN, the BBC and other broadcasters can use this information to monitor diversity and assess progress against their diversity targets or commitments. They may also share this information with their suppliers. Any information they share will not name individuals and any published information will always be aggregated, for example across all commissions or by reference to genre, in order to avoid identifying contributors.
It is mandatory that diversity monitoring data is submitted within two weeks of transmission or earlier if all data is available.
Please note: Children's still require the Children's on and off-screen portrayal form to be submitted in addition to the data being submitted via Silvermouse.
Further information on CDN and Project Diamond can be obtained from the Creative Diversity network website. Download detailed guidelines on how to use the system (PDF) and a brief overview and fast facts (PDF). Online training modules are also available. To access the training modules a log in to the CDN website must be created, but this is a quick process.
Further information and guidance is available to Pact members from the Pact website.
New users to Silvermouse can obtain a login by following the link www.silvermouse.com then clicking 'New User'. Existing Silvermouse users (including for other broadcasters) can use the same login details and do not need to request a new login.
For technical support queries please contact: silvermousehelpdesk@silvermouse.com
For BBC non-technical support system queries please contact silvermouse.support@bbc.co.uk
For all other queries please contact the relevant Indie Delivery Unit or Children's Indie Delivery Assistant
Portrayal forms
Productions commissioned before Nov 15 2016 are required to submit on-screen portrayal forms.
In addition, Children's production commissioned after Nov 15 2016 will still be required to submit Portrayal forms in addition to completing Diamond diversity forms online via the online production reporting system Silvermouse.
The TV on-screen portrayal form and the Children's on and off-screen portrayal form enables the BBC to monitor the portrayal of ethnic diversity and disability across programmes and helps gauge where representation and inclusion of diverse communities can be improved. Please note this form is purely for BBC internal use.
It is mandatory that the TV on-screen portrayal form or the Children's on and off-screen portrayal form is submitted within two weeks of transmission or earlier if all data is available.
The forms must be completed and returned to the relevant delivery contact within two weeks of delivery for all programmes.
Forms must be completed and delivered per:
Programme: for commissions with seven or less episodes
Series: for commissions with more than eight episodes in a single run or for any Children's commission
Contacts
Commissioner interviews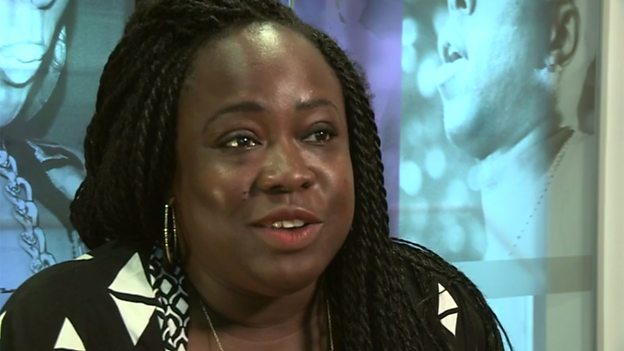 Comedy
Sarah Asante talks about recent successes with their diverse content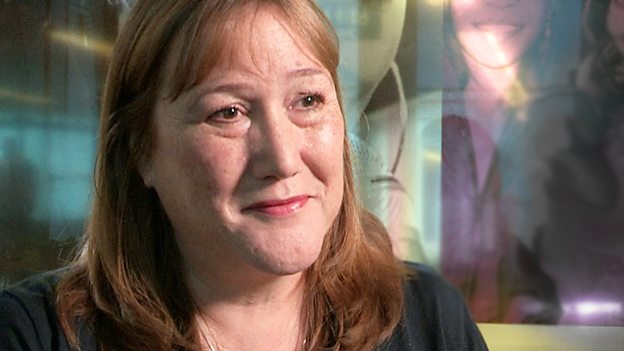 Daytime and early peak
Carla-Maria Lawson outlines how they are improving portrayal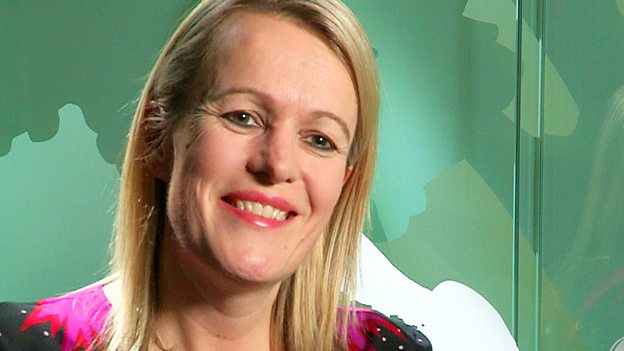 Entertainment
Kate Phillips discusses the need for diverse voices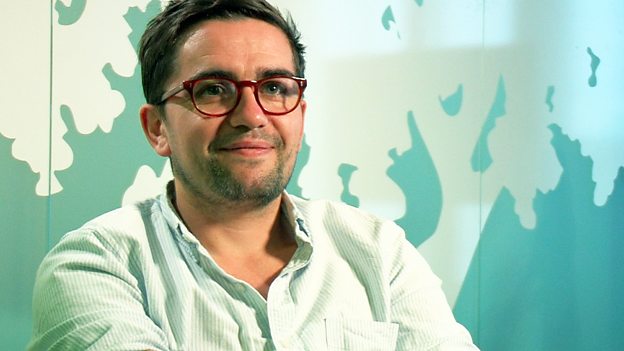 Specialist factual
Tom McDonald discusses the importance of diversity
Search
Can't find what you need? Search here.
Search the site
Can't find what you need? Search here