BBC iPlayer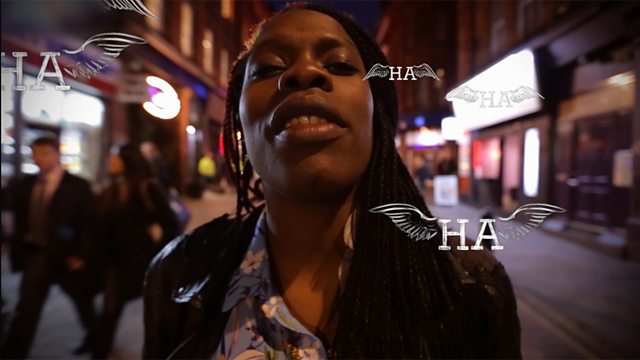 Reinventing BBC iPlayer
Aims
Our ambition for BBC iPlayer, Red Button and programme websites is to drive maximum impact across the full range of our programmes and channels, ensuring they are the most discoverable, supported and engaging they can be for all audiences in a world where media is 'always on'. We also want to use these services to drive creativity and innovate in new forms of high quality and ambitious content that delight and surprise our audience.
BBC iPlayer
BBC iPlayer is one of the UK's most popular brands and has a weekly reach of around 13 million people.
Last year we re-launched BBC iPlayer across 1,200 devices and four screens - TV, mobile, tablet and computers. iPlayer's new design points to how we are transforming the service from TV catch up, to an on demand entertainment destination where audiences can browse and discover whatever they're in the mood for from across the full breadth and range of the BBC's televisual offer – from films and kids' content, to Sport, Music and Arts.
Whilst TV programmes continue to form the backbone of the service, for BBC iPlayer to remain relevant to audiences in an increasingly on demand entertainment environment we need to pioneer beyond the distribution of our existing TV programmes. iPlayer presents a tremendous creative opportunity to experiment and push the boundaries of the way we tell stories to meet the ever evolving expectations of our audience.
Over the last year we've commissioned even more new and different shaped content exclusive to BBC iPlayer and seen reach to this content triple as a result. Some of these commissions are related to our big TV shows like The Apprentice and Doctor Who, others are standalone and 'iPlayer first'. Our intention for iPlayer exclusive commissions is not to compete with our own broadcast channels and programmes, but to complement them – find the gaps, explore what's missing, truly experiment outside the creative borders of the TV schedule. Our exclusive commissions are also very focused on better reflecting our audience - 46% of iPlayer's audience are 16 - 34 year olds and we index well with BAME (black and minority ethnic) audiences.
We're not looking to commission new titles in volume because we don't have fixed shelf space to fill and the service already boasts a wealth of broadcast content. We commission a very select number of iPlayer exclusive titles across the calendar year - our slate is small compared to TV and our focus around innovation is very defined.
In terms of original titles for iPlayer, we're looking to work with the finest established and emerging British talent in key iPlayer genres - Comedy, Film and Documentaries. We want to work with Writers, Artists, Journalists and personalities who want to create original work that could not be realised within the traditional TV schedule. We've welcomed huge names to iPlayer across all genres including Adam Curtis, Bob Mortimer, Frankie Boyle, Bill Bailey, Tinie Tempah, Goldie and Benjamin Zephaniah, as well as exciting emerging talent for example Cat Jones, Shakeel Ahmed, Katherine Chandler and the Geek Syndicate.
We're particularly interested in topical ideas - tapping into what matters to people throughout the rhythm of the calendar year, across high and popular culture, in world news and politics. The creative opportunity for us is identifying these moments and thinking imaginatively about commissioning content that marks them in ways that delight, surprise or provoke.
Given the scale of our budget and our innovation focus, where we are looking to commission specific ideas we will post these opportunities on the BBC Commissioning website or as an invitation to pitch. Where we are looking to work with specific Writers, Directors or personalities, we will first approach the talent or their Agents about these opportunities and take things from there. We are not looking for unsolicited ideas to be sent via BBC Pitch.
For more on BBC iPlayer, read Victoria's blog posts:
New iPlayer - Celebrating the Best of British Creativity.
BBC iPlayer: Trail blazing on demand viewing with exclusive content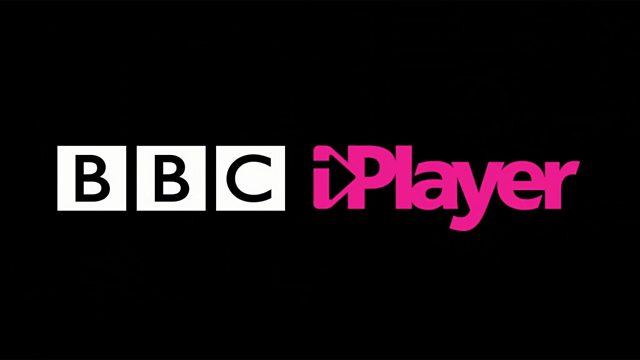 BBC Red Button and BBC Connected Red Button
The BBC's traditional Red Button service attracts 17 million viewers a week. Television's Red Button content includes additional coverage around events like the Chelsea Flower Show, Eurovision, or T in The Park, play-along quizzes for Lottery shows like In It To Win It and live streaming around Factual programmes including Autumnwatch, Springwatch and Winterwatch.
Red Button content is incredibly popular with audiences given it's easy to access and either enhances the entertainment value of the programme being watched or, post the programme, delivers on audience needs, interests and passions inspired during the course of the show.
In November 2012 we launched BBC Connected Red Button on Virgin TiVo which has recently been re-named BBC Red Button +. This is the first glimpse of how we're seamlessly bringing together our broadcast and online portfolio for audiences, offering a much deeper, richer, BBC television experience than ever before.
Find out more about Red Button delivery.
Programme websites
Every BBC Television programme we transmit is supported by a BBC programme website which is accessible to audiences across mobile, tablet and PC. Programme websites are the permanent presence for the programme and central to building our programme archive for the future. They include key information for audiences such as transmission times, episode synopses, clips, cast and crew credits, photo galleries, music track-lists and a range of links including where to buy the programme online once it's no longer available on BBC iPlayer. Today, programme websites have a weekly reach of over three million requests, which is rising year on year.
Beyond providing highly valued information, programme websites also support tools and functionality such as share and vote tools which offer new ways for audiences to participate, share and comment on BBC output.
Find out more about delivering programme websites and how they can enhance the audience experience.
Social media
We want to create a more participatory BBC and social media is critical to facilitating our direct relationship with audiences. In BBC Television we want to draw on social platforms to introduce and connect people to the TV content that matters to them, fuelling their passions and interests and rewarding their participation. We also want to draw on social media to drive discovery of the full range of our content, to create compelling entertainment and learning journeys for our audience.
BBC Television's social media offering comprises social media accounts for BBC One, Two, Three and BBC iPlayer, accounts for our flagship Drama and Entertainment series like EastEnders, Doctor Who, Strictly Come Dancing and The Voice and genre accounts such as BBC Nature and BBC Food.
We want to ensure we prioritise our social resource in ways that drive maximum audience impact and engagement and that our approach to social activity is consistent across public service and commercial availability of content. Find out more about how the BBC commissions social media for Television programmes.
Find out more about TV content online.


Information reviewed 8 July 2015
Search
Can't find what you need? Search here.