Formats and features on BBC Two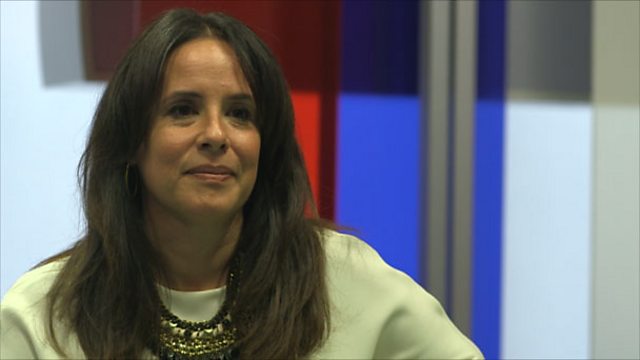 Alison Kirkham discusses Formats and Features on BBC Two
Overview
Qualities we are looking for:
The contemporary: find inspiration from everyday life, make us see familiar everyday things with new eyes and a fresh perspective. Take BBC Two into the contemporary world.
Entertainment/emotion: we want shows that make you laugh and cry. We want to bring wit and irreverence to the channel.
Talent: this is key, we continue to look for vivid, charismatic experts to drive propositions. Alex Polizzi, The Hairy Bikers and Tom Kerridge are people we love. How can we add to that fold with talent as distinctive as the Two Fat Ladies, Fred Dibnah or Keith Floyd.
Innovative shapes: create more hybrids. Borrow from Entertainment, Documentary and Specialist Factual qualities. We have moved beyond traditional 'lifestyle features' in terms of shape and tone.
Ambition: how can we innovate and take risks with form and subject areas to create brands which feel like unusual treats in the schedule?
Factual Entertainment
BBC Two is seeking to refresh its popular Factual Entertainment and Formatted Factual offering with a number of new Formats.
In the past BBC Two has developed outstanding shows such as Top Gear, Dragons' Den, The Apprentice, Robot Wars, Who Do You Think You Are? and The Great British Bake Off.
We want to find the new shows which will define the next generation of Factual Entertainment and Formatted Factual on the channel and want to encourage a range of ideas which will offer genuine refreshment and surprise in this area.
What are the new areas which should follow on from The Great British Bake Off, The Great British Sewing Bee, The Patch, and The Great Interior Design Challenge?
What are the new kinds of adventurous Formats which will attract a broad but slightly more male skewing audience like Top Gear, Dragons' Den and The Apprentice: You're Fired?
What are the lessons of other rigged/user generated shows for the future of people-watching?
How can we turn the dial and find the new version of competitive Formats like Masterchef and The Great British Bake Off with real scale?
We are open to free-standing or returning Formats but we would like them all to feel modern, witty, warm and innovative. They should push the boundaries in terms of what BBC Two has tried before in this area but without alienating the heartland audience.


Factual Entertainment slots
Midweek 8pm or 9pm, 60 minutes: this is where Back In Time for Dinner, The Great British Bake Off, The Great British Sewing Bee, The Apprentice and The Choir have played and tend to be shows of broad family appeal and a positive aspirational feel.
Sunday night 8pm or 9pm, 60 minutes: this is the territory available when Top Gear and Dragons' Den are not on the air. It is broad but very slightly more male skewed. It has a sense of scale. What might an intelligent male skewing Entertainment Format look like here? Needs to be more than just 'lovely but gentle travel'. Dragons' Den works well. Is there a new generation SAS Are You Tough Enough?
Weeknight 10pm, 30 minutes: we are planning some more Formatted Factual or Factual Entertainment in weeknight 10pm slots. This is an opportunity to experiment with a Format or a piece of talent and these shows could skew a little younger. Think of them as funny factual half hours at 10pm for clever news avoiders.
Ongoing Formats and Features ideas for 8pm and 9pm midweek
Big returnable hour long Formats for 8pm. Flexible on shape - closed episodes or narratives building across several weeks. How can we replicate the success of Back In Time for Dinner or the Fixer – entertaining formats but also rich in content.
Documentary formats. How can we layer an umbrella shape/light Format over good access eg Who Do You Think You Are?, The Choir and 24 Hours in A&E on Channel 4. Even Docusoaps if in an interesting enough precinct. Keen to think about capturing the drama of Documentaries but ensuring returnability with the shape/form.
Ambitious events at 8pm or 9pm. Think about innovative shapes that might be live or could be stripped. Programmes which for the channels sit above business as usual eg Stargazing LIVE, Springwatch etc. What are the next generation? Be ambitious in terms of the sense of event.
Competitions: What is the next generation Great British Bake off or Great British Sewing Bee? Moving forwards it would be great to think of different shapes with which to offer the audience a series arc rather than just an episode arc.
Friday night: The Great British Bake Off: An Extra Slice brought wit and humour to the channel. Can we emulate that tone across the year? Possibly with a magazine show or a gang shows. How can we re-imagine an more entertaining offer for Friday nights while not replicating what the chat shows and panel shows already deliver.
Immersive History: what are the new shapes post Back in Time for Dinner, Wartime Farm etc?


Find out more about the overall BBC Two channel strategy.
Where are the opportunities available?
Opportunities exist within the WoCC and Independent Quota for 2015/16. Please note that a number of hours are targeted at the Nations and Regions.
All proposals should be submitted via BBC Pitch to the relevant genre Controller or Commissioner.
Information reviewed 20 April 2015