Formats and Features on BBC One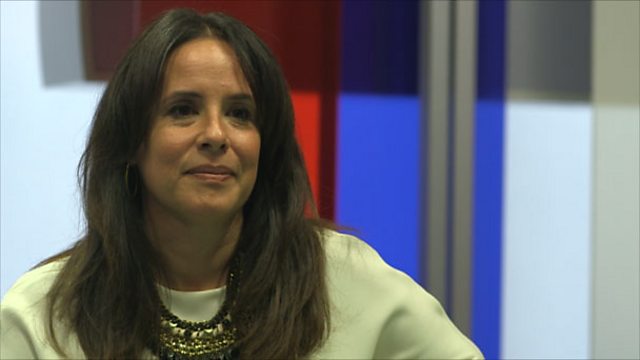 Alison Kirkham discusses Formats and Features on BBC One
Commissioning slots
Hours at 8pm or 9pm midweek.
Overview
We are really keen to take risks and build ambitious new returning brands for the future.
Key characteristics include:
Broad audience: our programmes must always be accessible and relevant to the lives of the broad BBC One audience.
Returnability: we are looking for brands that have the potential to come back for a number of series.
Emotion and entertainment: how can we bring more emotion and/or entertainment values into our shows? Think DIY SOS which typically makes you laugh and cry in each hour.
Scale: really bold, clear ideas that will have impact within the schedule. Be innovative in terms of shapes you offer. BBC One does not have to mean 'safe'.
Purpose
What we're looking for
Documentary Formats What returning emotional/dramatic formats can we develop eg Long Lost Family or 24 Hours in A&E on Channel 4.
Specialist Factual Formats: What is the new Who Do You Think You Are? Full of specialist factual content but with an umbrella format shape that allows it to return.
Factual Entertainment with a purpose/Factual Events: Previous examples include shows like Great British Budget Menu, When I Get Older and The Week The Immigrants Left. What other universal issues like food or ageing raise challenging questions important to our audience's lives? How can we examine those questions in our programming in a more unmediated, non- judgemental way that resonates with the audience?
Factual experiments: 'Testing'/examining something in a precinct eg The Young Ones and Baby Borrowers. Both these shows offered a colourful sense of scale and brought to life an important issue in an entertaining, thought provoking way.
Consumer: What does the next generation consumer show look like? Do not be constrained by traditional form when thinking about how you might shine a light on the consumer issues our audience wrestle with. Eat Well for Less has been a big hit for us – it is full of consumer take out but 'reads' like an entertaining format built around playful subterfuge. How can we use this technique more of developing entertaining formats beneath which sit useful take out? What other consumer spaces can we explore in this way?
Factual Entertainment/Formats: We need returners with enough scale, drama, warmth and emotional resonance to potentially sit at 9pm on BBC One, for example DIY SOS or Don't Tell The Bride. We have recently commissioned three new titles in this space so are serious about our commitment to Factual Entertainment.
Find out more about the BBC One channel strategy.
Where are the opportunities available?
There are opportunities in the WoCC and Independent Quota in 2015/16. Please note that a number of hours are targeted at the Nations and Regions.
All proposals should be submitted via BBC Pitch to the relevant genre Controller or Commissioner.
Information reviewed 20 April 2015