Entertainment on BBC Three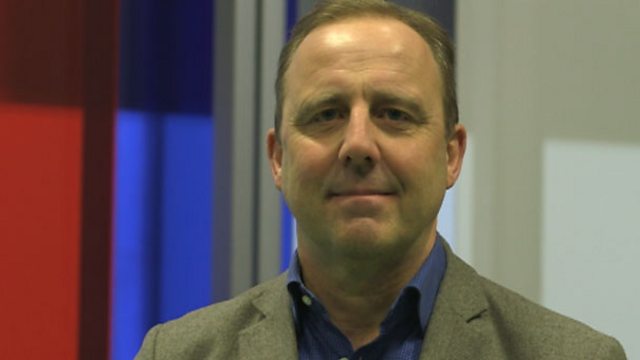 Mark Linsey discusses Entertainment on BBC Three
Commissioning slots
Two series of six episodes for delivery between January and March 2016
Three series of six episodes for delivery between April 2016 and April 2017
Overview
From Russell Howard's Good News to The Revolution Will Be Televised, BBC Three understands that 16-34 audiences love funny and distinctive people and we want our talent to remain as the heartbeat of everything BBC Three stands for.
BBC Three must continue to build a reputation for nurturing the best new Comedy talent who can stimulate emotion and provoke a reaction by pushing Comedy to its limits, making BBC Three the place for young audiences to come to for ground-breaking, funny content. This aim needs to be at the core of every commission.
We want producers to come to us with talent who they're absolutely backing and excited to be working with and to marry them with a brilliant original idea which we simply can't turn down. This talent could be on or off screen, for example, is there a young programme maker who we should be developing to make content with us?
Diversity is a key factor for Entertainment as we need to reflect our audience and serve underserved audiences better. Which talent should we be working with and what sort of shows should we be making to reflect this?
We must commission bold, exciting and original shows that you couldn't imagine being on any other channel.
To achieve this, we want to broaden out how we see Entertainment. This could mean bringing in elements of Factual or scripted into an Entertainment sphere, or it could mean combining genres in a new and interesting ways to create something completely original. It is important to note that we are not looking for studio shows within this space and that any Factual Entertainment offerings need to have a key talent at their heart.
Also, crucially the shows either need to relate to the audience and say something about them (their lives, their experiences, their rites of passage etc) or they need to be so innovative in their form that they break new ground for the audience, delivering genuinely original content.
Producers need to consider a variety of different ways they can address the audiences' needs including themes, topics or tone and we want to work with them to achieve this attitude.
For Online and Red Button content ideas for Entertainment please visit the service strategy page for BBC iPlayer, Red Button and programme page.
Find out more about the overall BBC Three channel strategy.

The audience
BBC Three aims to connect with 16 to 34 year olds, so tone is really important on the channel. Humour is an Entertainment essential for this audience. But younger audiences also want opportunities to connect with others: they are looking for things worth talking about, whether ground-breaking formats or moments sharable online and great television they'll want to watch and discuss with their friends.
As well as TV that is light-hearted and fun, we also want to give this audience Entertainment content that is opinionated and thought-provoking, providing powerful examples of life and human nature laid bare.
16 to 34s are inquisitive and ambitious, independent and adventurous and will be attracted to shows on BBC Three that feel like they're absolutely relevant to them and their lives. However, this doesn't mean they're only interested in seeing themselves or their peers on screen, or they're only interested in youth-specific issues. Great BBC Three programmes will explore the world with the audience and introduce them to a range of characters that they'll love... or love to hate. The key is not to aim too young as this audience doesn't think of themselves as 'kids'.
All proposals should be submitted via BBC Pitch to the relevant genre Controller or Commissioner.
Information reviewed on 16 June 2015
Search the site
Can't find what you need? Search here