Entertainment on BBC One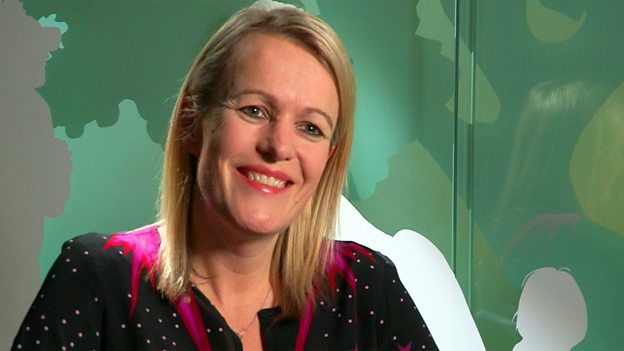 Controller Kate Phillips gives an overview of entertainment on the channel
Commissioning slots
Peak shows for Saturday nights on air from April 2017 onwards. Find out more below.
Saturday early evening series from the Nations, six to 10 episodes x 30 minutes. Tariff range: price targeted £200k per hours. Find out more below
Saturday night peak opportunity
Our current focus is on finding new and innovative ideas for Saturday night peak.
We like to think about our Saturday night entertainment schedule as a meal: the early evening shows work as the starter, the Lottery is the dessert and our peak programming is the main course.
With this in mind please think about:
Is the idea the main course or is it the starter?
Does it have the scale to sit alongside shows like Strictly Come Dancing?
Can it get the broad audience needed to deliver volume?
Does the idea have returnability?
Think big in terms of scale of idea and think carefully about talent (both on and off-screen), delivery and execution. The heart of the show needs to be more than a clever device.
Qualities we are looking for:
Broad audience
A great example of what we mean here is Strictly Come Dancing which each week delivers 11 million viewers and appeals both to old and young audiences.
Genres
In terms of genres, performance has traditionally worked well but we would ask suppliers to think about what they can bring in their format that takes performance into a new space. Is there an aspect of the judging that feels new but that has the familiarity we know audiences want?
Please look at genre's beyond performance but remember they would still need to have the values and elements that are enjoyed in our current performance hits on Saturday night.
No genre is off limits but in order for a gameshow, quiz or a multi item show to feel peak they need to have the scale or ambition or talent that lets them sit comfortably alongside Strictly or Let It Shine (on air in 2017). For example, a quiz idea would need to have the same impact as Who Wants to be a Millionaire when it first launched in 1998.
Warmth
A BBC One show has warmth in its storytelling and puts stories and people that the audiences can relate and react to centre stage. They can be loveable or infuriating but ultimately the viewers want to spend their Saturday with.
BBC One celebrates excellence in ability, whether cooking, dancing or singing. Our audiences love the personal growth and the journey people go on in these shows but they also feel that the people making that journey need to have earned the right to be there.
Humour
Humour is key to Saturday night entertainment. We want our audiences to laugh out loud and forget themselves. However, please remember we don't laugh at people - we laugh along with people who are enjoying themselves.
Talent
Talent is a central premise for Saturday nights. Audiences love to see icons they know they can trust, who speak about a subject with authority and have a cross generational appeal. They need to have a very clear role in the show, whether as host or judge.
Please think about the people a Saturday night show can be built around. Are there clever combinations of talent that help deliver the broadest audience?
Think outside of the box in terms of presenters and think about new talent. Are their people who are well known for one thing, for example as a performer, star of a drama or a musician but could also play a central role on Saturday nights?
Scale
Scale doesn't necessarily mean physical scale or the monetary scale of a prize - it's about why our audience would care or come back to this not just week on week but year after year.
The Great British Bake Off has no cash pfize and the glitter ball trophy is all that is on offer for Strictly Come Dancing and yet who wins is a source of national debate.
However, prizes do need to be clear and aspirational and summed up in one simple line and relatable for the audience.
Audience experience
BBC One on Saturday night 'Brings The Nation Together'. Ultimately Saturday nights on BBC One should make the audience feel like joining in. That doesn't necessarily mean shows need to be interactive – for example in terms of apps and live voting - but the Saturday night show needs to make people have a reaction.
Saturday early peak opportunity for Nations
We are looking for a new early peak Saturday night series from the Nations. We don't want to over-prescribe but are looking for a format full of innovative moments commanding a reaction that draws people in and makes them stay.
Our key words are warmth, humour, easy watching, scale and shared experience.
Early peak is a busy time in the house so rapid-fire content works well here, but it needs to be wrapped up in a clear narrative and live in a clear and distinctive world.
As we're catering to a family audience ideas need breadth and must offer something for everyone.
Visually it should feel like the easy start to the big night in –with guaranteed laughs, distinctive visuals and clear intention with multiple entry points.
Examples of recent successes here include Now You See It: a clip show within a very clear and defined world that delivers trick after trick and Pointless Celebrities. The warm and slightly knowing narration from Mel also elevate the offer.
The key ingredients we are looking for are:
Humour
This is crucial – physical, scripted, banter, visual - a key quality to shows which work here. Think about what's worked on ITV also – You've Been Framed, TV Burp – funny plays well in this slot.
Tone
Warm humour, belly laughs, works on different levels – something for the grown-up in the room too. Fun, escapist, glitzy, wondrous? Happy not mean, inclusive and like you want to be part of it.
Pointless Celebrities gets the tone spot on for this – smart, ribbing but respectful to the guests and with a play-along/get involved element.
Talent
This is incredibly important. Be inventive about how you use talent here: Voice-over to bring high value talent in on budget? When in vision what are they doing? More immersive roles? Talent vehicles?
The audience values 'familiarity' and big names – how do we find smart ways to introduce new people?
Diversity should not be an afterthought here – bring it front of mind in developing ideas and look outside comfort-zones.
Scale
We want shows that look impressive but that doesn't necessarily mean bigger is better. Doing something small and intense can be just as compelling if there's something at stake.
Be aware we are unlikely to grow a quiz from this slot so unless it's a really huge proposition in the way Who Wants to be a Millionaire was then Q&A quiz pitches should be avoided.
We are excited to take risks and would rather strive for innovation in this area.
The BBC One entertainment audience
Entertainment brings mass audiences to BBC One and offers shared viewing experiences that appeal across genders and generations. It can also be really effective at attracting younger audiences to the channel, for example through post-peak shows like The Graham Norton Show.
During the week pre-watershed shows which are informative but light-hearted, laid-back and family-friendly work well. Meanwhile later in the evening, when physical activity has ceased and it's all about the mind, the less traditional audience is ready to experiment and has fewer set expectations.
On Saturday nights the audience want to see high quality, big scale Entertainment which gives them a sense of escape and release and which they can share with others, both at the time and afterwards.
In families, Saturday teatime viewing is often driven by children, with parents' priority being just enjoying time together. But for the children, it should feel different and grown-up compared with content on specialist channels. Ultimately multi-layered shows like Total Wipeout which can meet the needs of both adults and kids at the same time work best. That said, only a small proportion of the audience are families watching together, we don't want to make our Saturday Entertainment feel too young and child-focussed.
Entertainment overview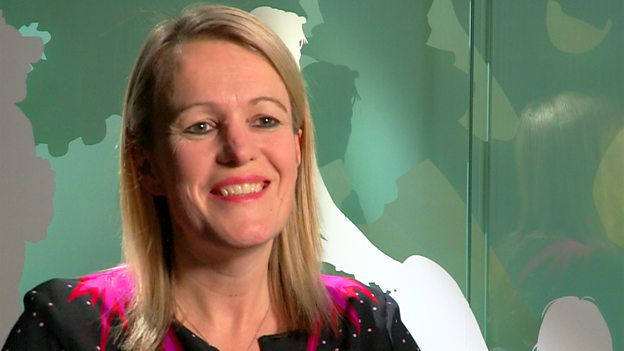 Kate details the strategy across channels
All proposals should be submitted via BBC Pitch to the relevant genre controller or commissioner.
Information updated 9 November 2016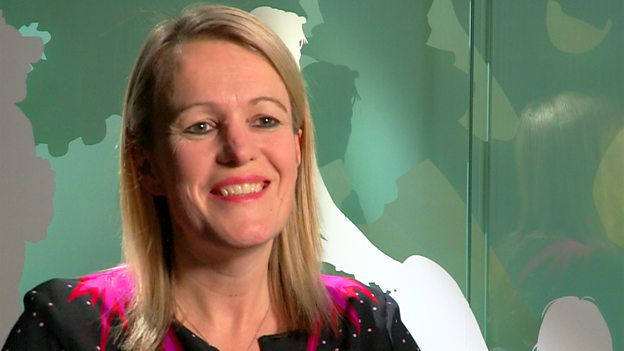 Entertainment across channels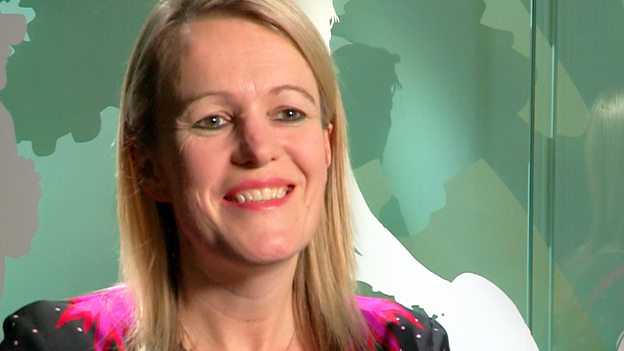 Pitching tips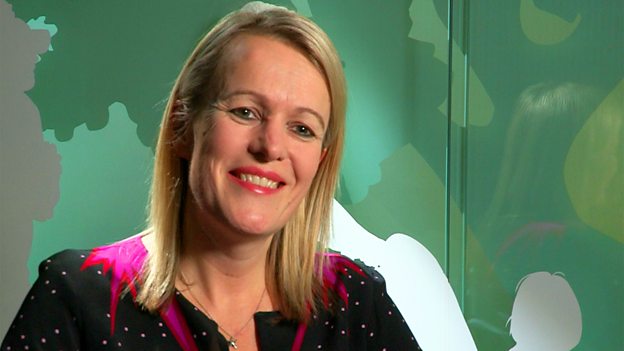 Entertainment on BBC Three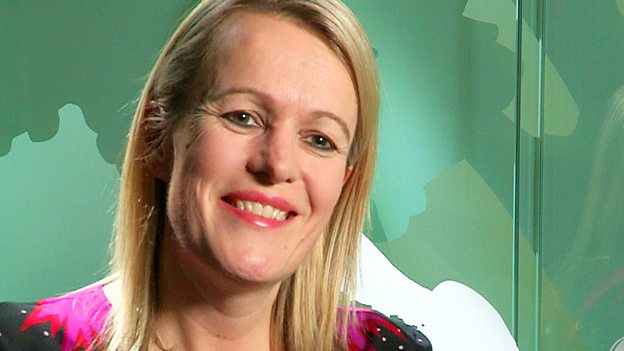 Portrayal in entertainment
Search the site
Can't find what you need? Search here