Documentaries on BBC Three
We are planning our seasons for next year and want stand-out domestic series ideas that will sit at the heart of our output. We want ambitious access, brave filmmaking and innovative ways of telling stories.
Series: access driven, presenter led or big experiments. Be bold.
Occasional documentaries: our audience loves real stories powerfully brought to life by great writing, directing and acting.
Singles: opportunities for distinctive single films that have the ambition to make noise and excite debate.
New talent – both off and on-screen. We want to hear about fresh voices directing films and presenting films.
BBC Three is at an exciting phase of its evolution and will continue to be the home of modern factual content that speaks to a young audience. We will back ideas that stimulate strong emotions and provoke reactions. We want pieces that 'make me think'.
The documentaries department is at the heart of the longform content on BBC Three. Priorities are series. Where is the exceptional access of series like Excluded: Kicked Out of School (inside a pupil referral unit)? Where is the next series that takes us into the extremes of young people's experience in Britain today?
We want brave and ambitious access allied to a strong sense of what it is the director wants to discover/explore/reveal. Life and Death Row series two was an exceptional series that brought a large audience to question the issues of justice, retribution and punishment. Where are the access pieces that take the audience into similarly challenging stories which question our ethical assumptions? We have recently commissioned a trilogy of films on hate crime and another three part series on drugs, filming with both users and the police. Where are the access pieces that take the audience into similarly challenging stories which question our ethical assumptions?
There are also big opportunities for series with a real sense of humour or warmth, yet have an underlying social purpose. The Call Centre was a big hit and we have high hopes for American High School, a six part series which takes us inside a high school in South Carolina – a place where schools have become more racially segregated than ever before.
We will continue to curate projects around seasons – ever more so in the coming year. Series form the basis of these seasons. Sometimes we'll commission a series and decide to base a whole season of programming around it (eg Life and Death Row was at the centre of the Crime and Punishment season). Sometimes we'll decide on a season idea and then look for the defining series to lead it. The recent Racism season was a huge success. So please continue to pitch strong distinctive access that takes the audience into new territories and subjects.
We also want factual ideas of scale beyond observational documentaries. Recent commissions for the channel include a big piece of factual theatre. We are still interested in finding purposeful experiments and factual formats that cut to a deeper truth about young people's experiences. We are no longer commissioning series that are out-and-out factual entertainment.
Talent
On screen talent has been an essential part of the development of factual on BBC Three. Stacey Dooley and now Reggie Yates have pioneered a distinctive type of documentary making, taking the audience into hugely challenging worlds. We always welcome new, distinctive thoughts on the journeys Stacey and Reggie could make or worlds they could explore.
We are always very keen to discuss new on-screen talent. Professor Green's film on his father's suicide is a powerful and intensely personal journey. We will always want to discuss major talent that has something to say or a personal journey to explore for the BBC Three audience. However, it is essential that there is real passion and purpose at the heart of any talent-led film, our audience can smell inauthenticity from a mile away. We're excited about Annie's Price's new film –where she's setting out to explore a mystery at the heart of her own childhood.
We'll work closely with the channel to develop new talent through short-form commissions. We want new voices that take us into the heart of surprising territories and stories. We'll be talking to you about the short-form that could accompany longform commissions.
Singles
We get lots of singles pitched. The best have a huge ambition, a directorial vision and demonstrate a passion for a story or phenomenon they want to explore. The bar is very high so please bring us distinctive pieces that provoke and challenge the audience. Philips Wood's film Chasing Dad: A Lifelong Addiction was an exceptional piece that aired recently, where he explored he relationship with his father and the effect his addiction has had on both their lives. Murder Games: The Life and Death of Breck Bednar from Kat English was another title we were extremely proud of.
Factual drama
BBC Three has an exceptional reputation in this area – Murdered by My Boyfriend (BAFTA award-winning), Our World War and Don't Take My Baby are fantastic examples of the great risks we are willing to take. We'd love to discuss subjects that demand cross-genre treatment. We are also interested in exploring experimental ideas that use documentary and drama in new and surprising ways. Murdered by My Father is the latest hugely successful drama.
Off screen talent
With Fresh, BBC Three has been the home of new documentary talent. We're delighted that BBC Three will now house four of the six films that will be commissioned via our New Director's talent scheme.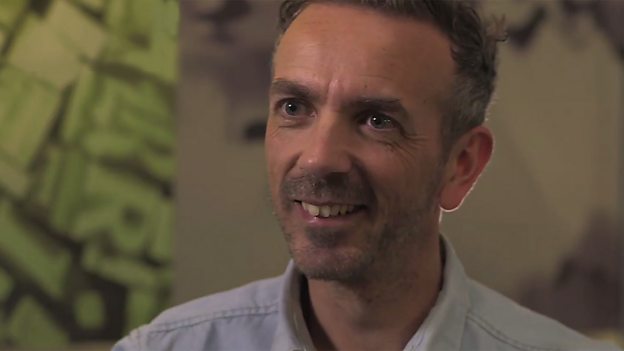 Commissioning Editor Danny Horan
Information updated 20 September 2016
View genre priorities for BBC Three
Search the site
Can't find what you need? Search here