Current Affairs on BBC Two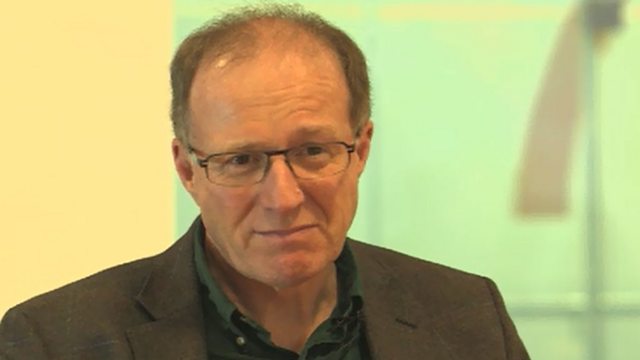 Clive Edwards discusses Current Affairs on BBC Two
Commissioning slots
This World: Pre and post watershed international current affairs, one x 60 minutes.
Domestic ideas: either Documentary or ambitious Format approaches to core current affairs territories and investigations.
Not currently seeking analytical Presenter led pieces or feature formats.
Background information
There is a wide range of shapes, topics, treatments and tones for Current Affairs on BBC Two. From landmarks like The Iraq War, a rigorous and compelling series in which the biggest players of the war in Iraq reveal the inside story, through to single foreign affairs Documentaries in the This World series like The World's Busiest Maternity Ward, to provocative essays like Kirsty Wark's Blurred Lines: The New Battle Of The Sexes and the immersive Toughest Place To Be A .... With this wide range of tone and approach Current Affairs on BBC Two will continue to seek out new areas for exploration as well as examining life closer to home.
Current affairs on BBC Two should also be looking at unfamiliar subjects. This World continues to bring the world to British audiences. Foreign Current Affairs is an important part of our overall offering.
BBC Two Current Affairs should be as inclusive as possible and take serious issues to as many people as possible.
Find out more about the overall BBC Two channel strategy.
Where are the opportunities available?
There are opportunities in the Indie Guarantee and WoCC in 2015/16, some hours within This World. Please note that a number of hours have a Regional Quota attached.
All proposals should be submitted via BBC Pitch to the relevant Genre Controller or Commissioner.
Information reviewed 1 April 2015
Latest Current Affairs news
The Trust has indicated that it will approve the proposed reinvention of BBC Three online in its provisional conclusions published today.

BBC Bitesize is commissioning 13 short-form revision videos for GCSE Geography. These are student-facing videos appealing to the 14-16 age range.

Sam Bickley is to leave BBC commissioning to start a new in-house production label with Sam Anstiss with immediate effect. Elliot Reed will be replacing her as the lead for BBC Three commissioning, remaining in the role until Patrick Holland begins as Head of Documentaries on a revised start date of 1 September 2015.
More news