Comedy on BBC Three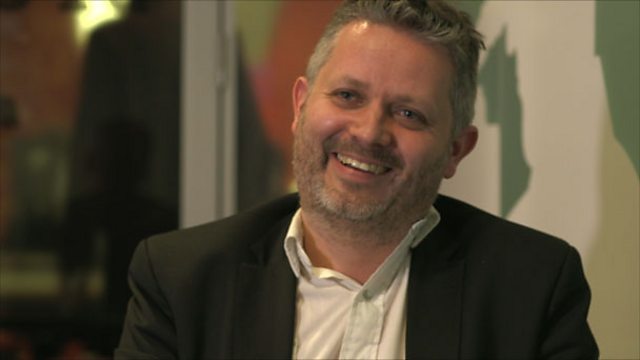 Shane Allen discusses Comedy on BBC Three
Commissioning slots
Studio Audience Sitcoms: six x 30 minutes.
Tariff range: £180k - £220k.
Single Camera Sitcoms: six x 30 minutes.
Tariff range: £100k - £210K.
Background information
BBC Three has a strong reputation as a source of quality new Comedy, which we will continue to deliver as we move online in September 2015. Our content on BBC Three should be bristling with experimental ambition and creative confidence. We want it to take risks with bold new talent both on and off screen and we are looking for inventive and dazzlingly funny projects that have bags of attitude and potential for high impact with a 16 - 30-something audience.
Comedy on BBC Three continues to deliver mainstream successes with youth appeal, with sitcoms such as Cuckoo, Bad Education and Some Girls as well as thought provoking Comedy-Dramas like Bluestone 42. Each combines fresh and innovative ideas, talented new casts and high quality production values.
For Online and Red Button content ideas for Comedy please visit the service strategy page for BBC iPlayer, Red Button and programme pages.
Find out more about the overall BBC Three channel strategy.
The audience
The BBC Three audience responds to shows with a bold premise, real energy and plenty of humour. Successful Comedies, present the world from a distinctive but relatable point of view. They can be high or low concept but must connect with the lives and aspirations of a young and young-at-heart audience. These viewers respond well to bold, boisterous humour which is cheeky and self-aware. Youth doesn't always mean niche: Sitcoms with universal themes yet from a fresh, young perspective work just as well on BBC Three as more innovative Comedy formats and surreal types of humour. This audience's favourite Comedies have energy and deliver laughs at a pace whilst reflecting familiar experiences and character types back at them in a brave, experimental way.
Where are the opportunities available?
A range of opportunities are available with the focus on regional and Nations production in 2015/16. More slots at a lower price point are available.
All proposals should be submitted via BBC Pitch to the relevant Genre Controller or Commissioner.
Information reviewed 1 May 2014
Latest Comedy news
Kim Shillinglaw, Controller BBC Two and BBC Four, celebrated the unique role of BBC Two and announced a raft of new commissions at a special preview event in London tonight (Tuesday 21 April).

The Anglo American comedy series stars Emmy-nominated and Golden Globe Award-winning Matt LeBlanc as Matt LeBlanc, a fictionalized version of himself.

BBC Two has commissioned Mum from Big Talk Productions. The comedy reunites the creative team behind the Bafta award-winning Him & Her, including writer/executive producer Stefan Golaszewski, director Richard Laxton, producer Lyndsay Robinson and executive producer Kenton Allen.
MORE