CBBC - what we want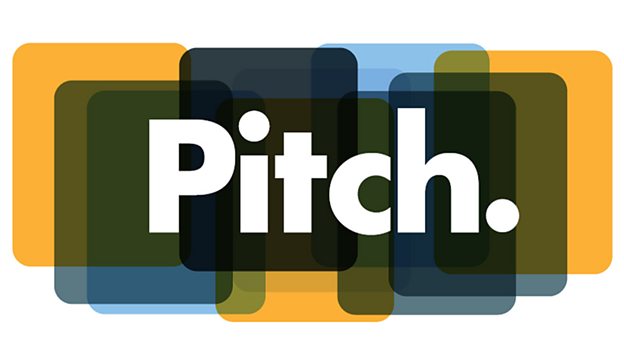 Working with CBBC - watch a video briefing
We are always looking for new, memorable, innovative and distinctive ideas across all genres and platforms.
The starting point should be a clear audience need and we would encourage content makers to think about their idea working for linear and digital together.
With so many children actively sharing content on social media, understanding how your idea will cut through and get the audience talking and sharing is key.
We are particularly interested in ideas that can reach new digital audiences who are not frequenting the linear channel.
We would urge anyone hoping to pitch CBBC content to immerse themselves in what we already produce online, on our apps, on YouTube, on our social media accounts and on TV, in order to understand what we already do well and what we could do differently. Further information about CBBC digital content and commissioning can be found on the CBBC online page.
We have the ambition for our shows to appeal to other territories and have a global passport, though still be strongly relevant to the UK audience. Shows might not necessarily be based in the UK but they must be accessible and must-see for UK children.
We are looking for ideas across all genres that have a universal appeal to our 6 to 12 age group. Wolfblood and Danger Mouse are obvious examples of commercially successful brands which still clearly reflect a UK identity.
For more detailed audience information please see the CBBC channel page and for more detail on our specific digital priorities and themes please see our CBBC online page. Please submit all ideas via the online proposal system BBC Pitch.
Please be aware that we sometimes have more than one company pitching the same concept. It is very rare that these will be exactly the same. If one company is commissioned over another, it will be due to the particular detail within the pitch.
Subscribe to the BBC Children's mailing list to receive quarterly commissioning updates.
CBBC factual
We are looking for powerful factual ideas with strong and enduring formats and passionate hosts - we're looking for new role models to really inspire young minds.
We aim to commission brands that are outward-looking and life-changing and that help prepare children for adult life. They should be crammed with innovative and robust format points that can build and sustain interest over several series and across all our platforms.
Healthy and happy
We are keen to find an economically realistic and non-preachy way to promote a HAPPY and HEALTHY campaign on CBBC.
Across the piece - what's a funny, engaging and memorable way to do more around sport, healthy eating and general wellbeing? (Please check out newly launched LifeBabble.)
My Life
My Life, CBBC's BAFTA award-winning and International Emmy-nominated documentary series is open seeking ideas for fresh new films for 2016/17. All independent production companies are invited to pitch ideas.
Download the brief for more information (PDF).
Please note: We are very well served with strong ideas around animals and natural history from the BBC's Natural History Unit eg Naomi's Nightmares of Nature and Backshall's Deadly Adventures. However if you feel you have a must-have idea around animals, please do get in touch.
Ideas for CBBC factual content including My Life should be submitted via BBC Pitch to Kez Margrie or Hugh Lawton.
CBBC comedy and entertainment
Because of some strong returning series eg The Dog Ate My Homework and Sam and Mark's Big Friday Wind-up, there is currently reduced demand for studio-based entertainment shows - either shiny floor or panel shows. We are also well served by single camera comedy around school groups and nuclear families eg So Awkward, 4 O'Clock Club, Hank Zipzer and Millie Inbetween.
We definitely want to develop different and diverse family stories and we're still after a winning studio sitcom. We would also be interested in younger skewed, physical comedy for six to nines with catchphrases, visual gags and buffoonery. This would need to be low cost and high volume with stellar comedy credentials and memorable characters.
Family ideas with high entertainment values and high volume potential
The forthcoming CBBC extra hours (from 7pm to 9pm) mean that we may attract more family viewing with the right titles. We have developed a new quiz format and have commissioned more Copycats but are open to other ideas with family appeal. Please note we will not be receiving extra funds for extended hours.
Female leads
We are looking for entertainment ideas with female leads: we have several male duos on the channel and it's time for the ladies to make an appearance.
Brand extensions
We are on the look out for clever brand extension ideas like Taking the Next Step and All Over the Work Place. Fewer overall brands paves the way for more impactful marketing campaigns and cross platform support.
Music
We are looking for ideas that promote MUSIC on the channel - especially further links with Radio 1 and other standout musical moments.
Ideas for CBBC comedy should be submitted via BBC Pitch to Melissa Hardinge or Amy Buscombe. Ideas for CBBC entertainment and factual entertainment should be submitted via BBC Pitch to Hugh Lawton, Kez Margrie or Melissa Hardinge.
CBBC drama
New, thrilling and ambitious drama ideas that have commercial potential but remain true to our public service remit would be very welcome (and to stress again, they should have a universal appeal, a global passport, but remain UK relevant).
We want to find enduring fantasy and adventure stories with strong, memorable characters and unusual settings. The Sparticle Mystery and Eve have proved big successes but what could be next?
Is there a sister or brother show for The Dumping Ground, not set in a school or care home but that has a similarly broad and refreshable cast?
In drama we are looking for stories with universal themes that have something to say. Whether fantasy or real life, stories must engage and stimulate our audience while also firing their imaginations.
Warmth and humour is integral to all our drama regardless of subject matter, as are engaging and complex characters. Commissions are usually for returnable series of 13 x 28 minutes or three-part 'event' serials but we take a flexible approach as appropriate to the narrative.
Digital first ideas
Dixi and Secret Life of Boys have proved a real success and we are also investigating a narrative played out on social media. What else might attract our audience?
Is there a new way to make brilliantly scripted, compelling drama for our viewers that revolutionises the production process, reduces costs and still delivers infectious, highly entertaining narratives on demand?
Twelve to 16-year-olds
We have limited development resource for this age group, so are moving relatively cautiously and looking at spin-offs from current brands to take advantage of maturing fans for hit shows like 4 O'Clock Club and Dumping Ground.
However, this is not to say that we would not consider a brand new standout idea for this age group.
The Independent Drama team, led by Amy Buscombe, accepts submissions from independent production companies via BBC Pitch. Amy is happy to discuss proposals prior to formal submission.

Individuals not associated with an independent production company should visit the Ideas from the public page to find alternative ways to work with the BBC or please check out the opportunities available on the BBC Writersroom website.
Acquisitions
Please visit the Children's acquisitions page to find contacts and current needs.
CBBC digital
Visit the CBBC online page for more information about CBBC digital content and commissioning.
We have recently launched our 'Big Digital Plan for Children', which is built around six key BBC Children's pillars:
Noisy content
How kids want it
Connect create and share
Whole BBC at their fingertips
Being a trusted guide
Reflecting and promoting the UK
We will be commissioning content in line with these key pillars and organising our commissioning by audience need and the idea rather than platform.
Those wishing to pitch game, app or interactive storytelling ideas should submit ideas to Mario Dubois via BBC Pitch. For all other digital related propositions or for further information about CBBC digital please email Mario or Claire Stocks.
Find information about digital tariffs below.
CBBC tariffs
CBBC factual: £80,000 - £200,000 per hour: Broad tariff to encompass one off observation documentaries to new brand and channel defining, educational and public serving content.
CBBC factual entertainment: £100,000 - £250,000 per hour: Programming based on a strong entertainment format, usually presenter-led, tend to be event driven.
CBBC entertainment: £50,000 - £300,000 per hour: Strong formats, studio and non-studio based, high volume, contemporary, audience participation.
CBBC drama, comedy and comedy drama (high range): £350,000 - £550,000 per hour: Scripted, commercial co-pros, high production values, foreign filming and/or multiple locations, special effects, stunts, large cast and established talent.
CBBC drama, comedy and comedy drama (mid range): £140,000 - £350,000 per hour: Narrative drama or comedy, returning series, double commissions, minimal locations, less established talent, predominantly younger cast, digital propositions.
CBBC animation: £150,000 - £300,000 per hour: Commercial co-pros, high production values, contemporary.
CBBC short-form: £500 - £1500 per minute
CBBC games: £25,000 to £60,000
Submitting all ideas
All new ideas from independent production companies must be submitted via BBC Pitch to the relevant commissioner.
Unfortunately we do not accept submissions from members of the public. Please see the Ideas from of the public page instead.
To find out more about the CBBC channel and its strategic aims please visit the CBBC channel page.
Search the site
Can't find what you need? Search here