BBC Two commissioning
BBC Two is the nation's alternative mainstream channel. It is a channel that embraces curiosity, content, mischief and wit. Distinguished by a spirit of bold creativity, we are here to provide stimulating television to a broad but demanding audience.
Click on the genres below to find out more
BBC Two is the nation's alternative mainstream channel. It is a channel that embraces curiosity, content, mischief and wit. Distinguished by a spirit of bold creativity, we are here to provide stimulating television to a broad but demanding audience.
We have a sense of purpose: a reason for doing something beyond just entertainment. BBC Two is a channel for grown-ups who are young at heart and our tone reflects this: confident, with a touch of irreverence, positioned as the leading edge of the mainstream.
Central to the channel's ethos are programmes that provide a fresh approach to our audiences that are lively, mischievous and witty, bold and innovative, contemporary and inclusive, yet informative, authoritative and smart.
We embrace all genres but authorship and a point of view remain integral to who we are. In comedy and entertainment, BBC Two has a distinctive reputation for clever entertainment and encourages creative risk-taking with series of real distinctiveness and originality. The channel has also cemented its reputation for award-winning drama that chimes with its core values: ambitious, stimulating, and emotionally engaging stories with scale that are both powerfully expressive of our times and very enjoyable to watch.
We aspire to be a place where viewers expect to find the very best of popular and specialist factual television and we are proud to have nurtured and encouraged some of these genres most distinctive voices. We are also very proud that some of our best loved popular factual programmes contain significant real-world information which helps our viewers to engage with the world in a richer and more creative way.
The ability to launch ambitious factual programmes – the lifeblood of the channel's identity – at the core of the peak-time schedule is a key task. What makes BBC Two truly unique is not just the quality of its creative ambition but its ability to provide the wide and eclectic mix of what viewers find interesting. Our discerning but diverse audiences want the channel to deliver pleasure alongside substance with irreverence, originality and wit and scale.
Popular factual
Our popular factual must be grounded in useful knowledge, with entertainment at its heart, wrapping compelling content around contemporary questions. How a post-war revolution in the food we eat has transformed how we live was innovatively produced into the highly entertaining and relatable six-part format Back in Time for Dinner where one British family embarked on an extraordinary time travelling adventure starting in 1950 and ending in the 1980s and guided by real records of what ordinary families ate for breakfast, lunch and dinner. They went from meagre rations to ready meals and delivery pizza in just six weeks.
Back in Time for Dinner
This is just one example of truly specialist factual territory being tackled in a relatable, enjoyable and content-rich way and following this, Back in Time for the Weekend looked at how we used to spend our weekends in the days before the advent of televisions, tablets and smartphones.
We've also made specialist factual popular by keeping either really useful take out or great storytelling at the core, giving them both valuable information they can take away or riveting drama. In different ways shows like Trust Me I'm a Doctor and An Hour To Save Your Life go behind the headlines to give the definitive answers to health questions that is both inclusive and content-rich.
In-depth, yet entertaining looks at everyday life with intrigue is a theme we like to explore: Inside the Factory delivered surprising facts around our favourite foods – sliced bread, Easter eggs and a pint of milk – revealing secrets behind food production on an epic scale.
Serious factual
We want BBC Two to be part of the national conversation, tackling contemporary issues in lively and compelling ways, speaking intelligently to broader audiences with genuine revelation and high levels of revealing and interesting information.
We are committed to developing more original factual series with the potential to engage large numbers of viewers hungry for meaning, like the important journalism at the heart of Britain's Forgotten Slave Owners and powerful reputational landmarks like The Detectives that have an impact long after transmission.
Louis Theroux: Transgender Kids
As a channel we're unafraid to tackle big topics with unparalleled access be it Reinventing The Royals, and Inside The Commons or powerful singles like Lyse Doucet's Children of the Gaza War or Britain's Jihadi Brides .
We're very pleased to see programmes such as Terror at the Mall and Louis Theroux: Transgender Kids achieve such reputational success.
In a stunning three-part series, Japan: Earth's Enchanted Islands, we see a surprising, little-known landscape ranging from snowy mountains to subtropical warmth, full of wildlife where animals' and people's lives often cross as they adapt to these extremes. This demonstrated our ambition to take natural history further – moving our landmark content on in terms of scale, form and appeal to a broad audience.
Find current commissioning priorities for documentaries and current affairs on BBC Two
Entertainment
As a mainstream channel, we actively seek to commission programming that is appreciated by a broad audience by commissioning original, distinctive, yet irrepressibly enjoyable programmes that will become appointment-to-view TV in the heart of the peak-time schedules.
Our discerning but diverse audience want the channel to deliver pleasure alongside substance with irreverence, originality and wit. Established favourites like Top Gear, Dragons' Den, The Hairy Bikers and QI have been joined by Lambing Live, The Great British Bake Off: An Extra Slice, Let's Play Darts for Comic Relief and Only Connect.
Bakeoff: An Extra Slice
All show that it is possible to combine genuinely informative content with entertainment values in a way that keeps BBC Two's appeal broad whilst contributing to its distinctiveness. We want to continue exploring new programme concepts and territories that keep us forward-facing and responsive to what viewers enjoy as well as what they want to know.
BBC Two's clever entertainment is uniquely both entertaining and enlightening - from searching for the Ultimate Gladiator in a highly immersive, historically accurate setting to the launch of a challenging new history quiz hosted by Kirsty Young.
Seasons
BBC Two offers a number of distinctive and thought-provoking seasons across the year. Recently we have mounted seasons on the super-rich, the growth of global terrorism and India. The purpose of our seasons is to capture moments of national or international focus, grouping together programmes which offer different perspectives on a topic and offer the opportunity to explore these through different programme formats.
World's Busiest Railway – India Season
We like our seasons to offer real variety of tone, an imaginative approach where possible and to range across programme genres. We are developing further seasons over the coming year which will touch on key topics of concern in the UK and elsewhere.
Drama
BBC Two drama puts a premium on fine, original writing and directing with strong authorial signature that is sharply contemporary in its depictions of life in Britain and around the world. Emmy-nominated The Honourable Woman by Hugo Blick, The Fall and forthcoming six-parters One Child and London Spy are all fantastic examples.
Wolf Hall
The Gamechangers tells the story behind the world's most popular game Grand Theft Auto and BAFTA winner Marvellous was the inspirational and incredible true story of Neil Baldwin, a man who refused to accept the label of learning difficulties and who has led an extraordinary life.
Meanwhile, period dramas like The Last Kingdom, a gripping adaptation of a novel by Bernard Cornwall, will transport our period drama-loving audience back to a time when England was conquered by Vikings whilst the racy The Scandalous Lady W was inspired by real events within the pre-Victorian aristocracy and continues to feed the appetite for period dramas so loved by the audience.
Recent award-winning hits like Wolf Hall brought in stellar casts and a huge, loyal audience to a story everyone thought they knew. We want to commission scripts that demonstrate the intelligence, emotional depth and narrative power with creative ingenuity that our viewers have come to expect and distinguish itself from the genre elsewhere on TV.
Comedy
In a channel dominated by factual programming, fictional output is hugely important. As the original home of many classic comedies including The Catherine Tate Show , The Office, and The Fast Show as well as ground-breaking smart entertainment panel shows such as Have I Got News For You, QI, Never Mind The Buzzcocks and Mock The Week, BBC Two has always welcomed adventurous, cutting-edge ideas and formats that become much-loved features of the TV landscape.
Boy Meets Girl
We've enjoyed the recent successes of The Wrong Mans and W1A. We were delighted to welcome The Javone Prince Show to the channel, offering a comedic look at the world from a fresh, younger perspective.
We want BBC Two to be the place where creative talent can produce their very best, most authored work and Cradle To Grave is a wonderful example of this, written by the brilliant Jeff Pope and Danny Baker and starring a fantastic cast - demonstrating yet again the ambition and range of comedy on the channel.
As ever, we set trends and explore new ways to make people laugh. Step up Boy Meets Girl, a tender, heart-warming love-story and the UK's first transgender sitcom. Created and written by Elliott Kerrigan and Simon Carlyle, the comedy was discovered through the Trans Comedy Award – a BBC Writersroom talent search in partnership with Trans Comedy, which offered aspiring writers up to £5,000 for the best script that promoted a positive portrayal of transgender characters.
We continue to offer 30 minute comedy series at 10pm and we are also experimenting with comedy at 9pm, for example our schedule pairing of Cradle to Grave with Boy Meets Girl. We'd particularly encourage comedy ideas which can play at 9pm.
Talent
As ever, our talent is important to us: regardless of genre, they all have an abundance of passionate expertise and a maverick edge that makes them distinctively BBC Two. From scripted to factual, we often construct shows that hero the talent through their authorship and/or personality - a signature of what we do.
It's little wonder we have such talents as Louis Theroux, Charlie Brooker, Nigella, Monty Don, Jools Holland, Victoria Coren-Mitchell, Dara O'Briain, Michael Mosely, Chris Packham, Romesh Ranganathan, Mary Beard, Jeremy Paxman and Stephen Fry in the mix.
Our audience
BBC Two is a grown up, mainstream channel for the young at heart, open to all ages of curious minds who want our mix of unique cleaver entertainment, lively, informative and inspiring factual content and strongly flavoured talent and voices. Serving our nation's BAME and other diverse members of the audience is a priority and we are seeking more programmes and talent which can do this effectively.
Patrick Holland
Controller, BBC Two
Watch commissioner interviews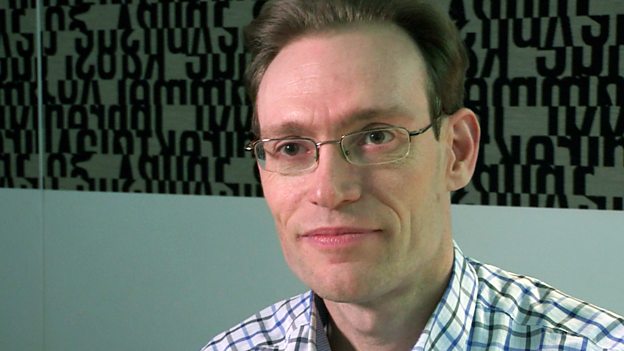 Current Affairs on Two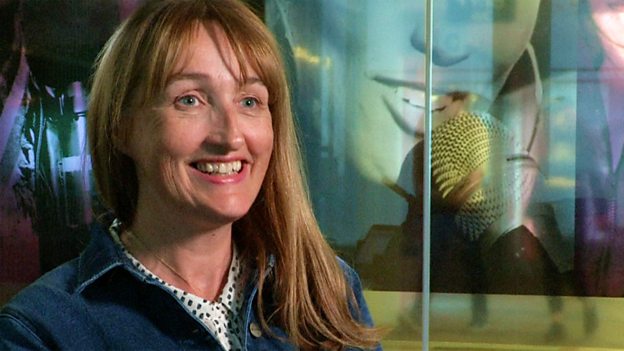 Documentaries on Two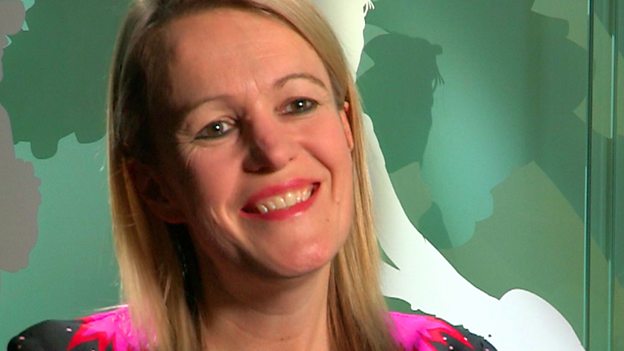 Entertainment on Two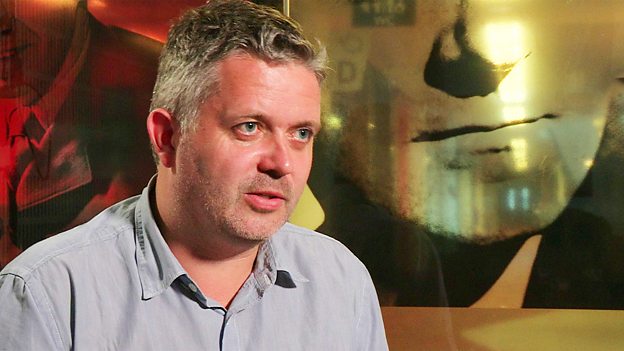 Comedy on Two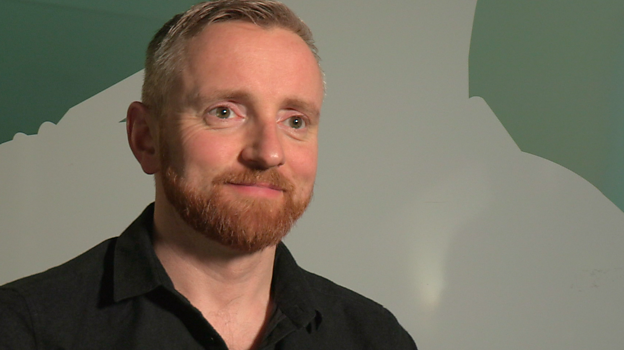 Science on Two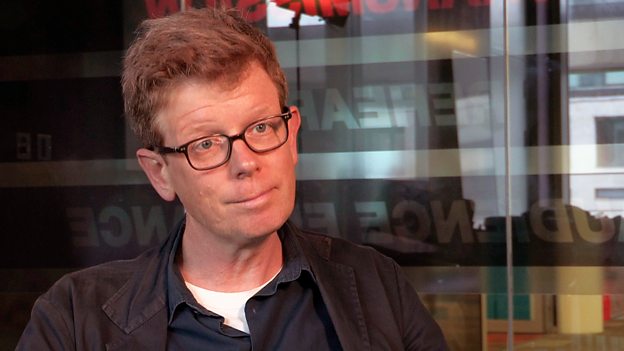 Arts on Two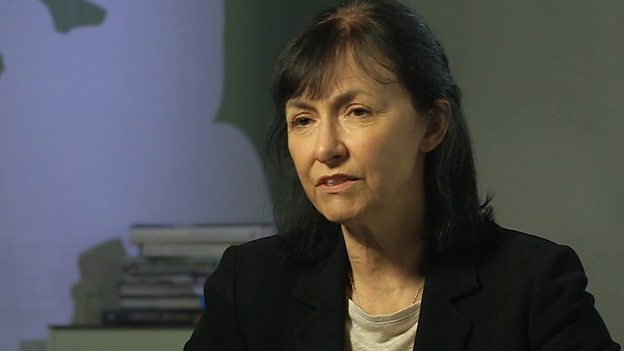 Music on Two