The remit of Radio 3 is to offer a mix of music and cultural programming in order to engage and entertain its audience. Around its core proposition of classical music, its speech-based programming should inform and educate the audience about music and culture. Jazz, world music, drama, the arts and ideas, and religious programming should feature in its output.
The station should appeal to listeners of any age seeking to expand their cultural horizons through engagement with the world of music and the arts.
Find more information on the remit for Radio 3.
Please see the audience production resource page for an overview of the latest RAJAR results, for Radio 3.
Commissioning round updates
Radio 3 commissioning round 1, 2016-17
The results of Radio 3's Commissioning Round 1 for 2016/17 (Drama on 3) are now available on Proteus - brief feedback on all your proposals can be found there.
If you have any questions or queries regarding the commissioning process for Radio 3 please contact David Ireland.
Radio 3 commissioning opportunities
The contracts for several Radio 3 strands come to an end next year, and so those slots will be put out for offers from in-house and independent producers as part of Radio 3's WoCC, with the following timetable:
| | | | |
| --- | --- | --- | --- |
| Slot | Date brief issued | Closing Date for offers | Offers meetings/results |
| | 1 October 2015 | 19 November 2015 | mid-Dec 2015 |
| | 5 November 2015 | 5 January 2016 | end Jan 2016 |
| | 5 November 2015 | 5 January 2016 | mid Feb 2016 |
| | 5 November 2015 | 5 January 2016 | mid Feb 2016 |
Commissioning briefs detailing the network's requirements for each of these slots and the full process will be issued on each of the issue dates listed above. The successful bids will be contracted initially for one year with the option to extend for up to two further years subject to performance.
Radio 3 commissioning round 2, 2016-17
Download the full briefs:
Sunday Feature (PDF)
The Essay (PDF)
Between the Ears (PDF)
Specials (PDF)
All proposals should be submitted using the following specifications:
Year: 2016/2017
Round: 2
Brief reference no: as on each of the guidelines: Sunday Features, Between the Ears, The Essay, Specials
Closing date and time:
Pre-offers, 12 noon, Thursday 15 October 2015,
Full offers: (where and when requested), 12 noon, Thursday 17 December 2015.
Pre-offers decisions are now available on the secure website. If and only if your pre-offers have been re-requested, you are encouraged to arrange a meeting or phone conversation with Matthew to develop those ideas. Please phone 0207 765 3366 or email Lea Lauvray to arrange this and send her any additional notes on all ideas before such a meeting.
For full offers, please ensure that a brief summary of the offer is included in the short synopsis section of the proposal as well as full details in the synopsis box. Please resubmit your amended pre-offers rather than creating a new document. We don't need a full breakdown of budgets at this stage, but please ensure that the "bottom-line" figure is a realistic estimate and is entered in the working supplier notes field. Please also take care to enter a realistic delivery date on your offers, as we will use this during the commissioning process to draw up a draft schedule
Although we don't require hard copies of the offers themselves, where necessary you should send any supporting material to Lea Lauvray, clearly indicating on the online offer exactly what has been sent. Scripts and books should be sent as hard copies, while audio should be sent electronically, not on CD. Please also label such material with the title of the offer, commissioning brief and return address details, and complete and attach the supporting material inventory.
Feedback to full offers, in the form of acceptance on to a shortlist, or rejection, will be on the system by Friday 5 February 2016. Once the editorial brief and budget have been finally agreed, contracts will be issued by Radio Commercial and Legal Affairs Department. No work should be undertaken until the contract has been received.
If you have any problems with the commissioning system, or questions regarding the procedure, please do not hesitate to contact David via email on david.ireland@bbc.co.uk or on 020 7765 4943. We look forward to reading your proposals.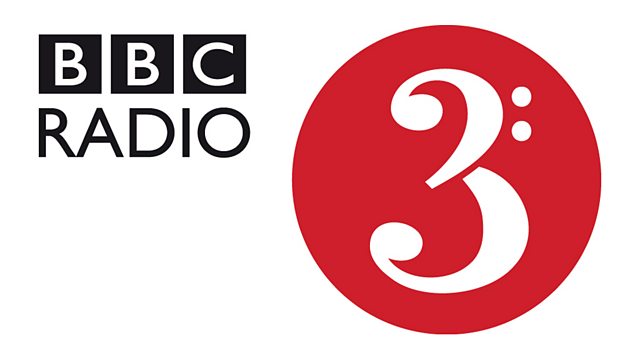 Listen to the latest commissioning seminar for Radio 3
Commissioning process
Radio 3's schedule includes a number of long-running strands which are not usually re-commissioned annually.
If you wish to hear details regarding the Radio 3 commissioning rounds, you will need to be part of the Radio Independent Supplier Database and indicate that you wish to hear details about Radio 3 and its strands.
When a commissioning round opens, editorial briefs, including guide-prices and durations, are sent out to registered suppliers and eligible in-house departments. During the commissioning round, producers are strongly recommended to discuss ideas with the relevant commissioning editor. After offers have been submitted, and the results have been communicated, editorial and budgetary discussions take place around the shortlisted commissions before final confirmation.
The commissioning editors are happy to meet producers and discuss ideas throughout the year, however we will usually only be able to give a general steer in advance of the formal rounds.
Roles
All commissions are signed off by Alan Davey, Controller Radio 3.
Additional information
Programme-makers are advised to read information on the How to pitch, How we do business and Delivery timeline pages before submitting proposals.
If you would like to know more about BBC Radio 3 programmes, content and schedules, please visit the Radio 3 station website.
Station Controller
Latest Radio news
BBC Two has announced a brand new entertainment show called 'Insert Name Here', to be fronted by Sue Perkins.

The BBC Trust has today approved plans to reinvent BBC Three online, extend CBBC to 9pm and continue improve BBC iPlayer . The proposal for a BBC One+1 channel was rejected.

The BBC has today announced that Arena will mark its 40th anniversary with an unprecedented online experience of 24 hours drawn exclusively from Arena's own unique archive of over 600 films.
More news
Search the site
Can't find what you need? Search here