Hear a recording of the latest Radio 3 commissioning briefing
The remit of Radio 3 is to offer a mix of music and cultural programming in order to engage and entertain its audience. Around its core proposition of classical music, its speech-based programming should inform and educate the audience about music and culture. Jazz, world music, drama, the arts and ideas, and religious programming should feature in its output.
The station should appeal to listeners of any age seeking to expand their cultural horizons through engagement with the world of music and the arts.
Find more information on the remit for Radio 3.
Please see the audience production resource page for an overview of the latest RAJAR results, for Radio 3.
Anybody wishing to work with Radio 3 must read and follow the Radio 3 Style Guide (PDF).
Commissioning round updates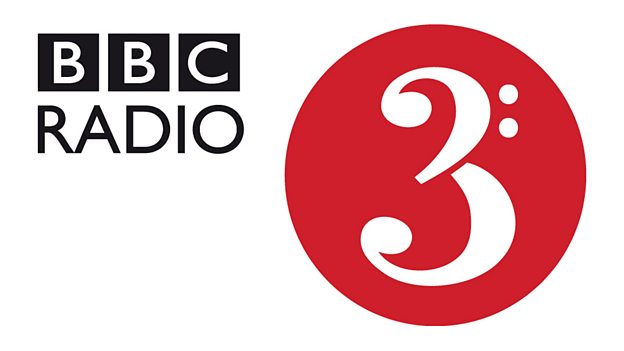 Commissioning Round 2, 2017-18: Sunday Features, Between the Ears, The Essay and Specials
Download the commissioning briefs for full information (PDF)
All proposals should be submitted on the Commissioning website using the following specifications:
Year: 20172018
Round: 2
Brief reference no: as on each of the briefs
Pre-offers Closing Date: 12noon, Thursday 13th October 2016
Pre-offers Results: Thursday 27th October 2016
Full offers Closing Date (where and when requested): 12noon, Thursday 15th December 2016
Full offers Results: Friday 3rd February 2017

Pre-offers should be a maximum of 200 words in the short synopsis box only - please do not use the full synopsis for these. But please do include a realistic bottom-line budget in the notes field and a realistic delivery date.
For full offers, please ensure that a brief summary of the offer is included in the short synopsis section of the proposal as well as full details in the synopsis box. Please resubmit your amended pre-offers rather than creating a new document. We don't need a full breakdown of budgets at this stage, but please ensure that the "bottom-line" figure is a realistic estimate and is entered in the working supplier notes field. Please also take care to enter a realistic delivery date on your offers, as we will use this during the commissioning process to draw up a draft schedule.
Results of Radio 3 Commissioning Round 1 2017/18 - Drama on 3
The results of Radio 3's Commissioning Round 1 for 2017/18 (Drama on 3) are now available on Proteus - brief feedback on all your proposals can be found there.
All commissions are conditional on budgetary, delivery and editorial agreement, and that no commitment should be made, or money spent until they are contracted.
If you would like to discuss the feedback on any of your offers, please contact Matthew Dodd, Radio 3 Head of Speech.
Commissioning process
Radio 3's schedule includes a number of long-running strands which are not usually re-commissioned annually.
If you wish to hear details regarding the Radio 3 commissioning rounds, you will need to be part of the Radio Independent Supplier Database and indicate that you wish to hear details about Radio 3 and its strands.
When a commissioning round opens, editorial briefs, including guide-prices and durations, are sent out to registered suppliers and eligible in-house departments. During the commissioning round, producers are strongly recommended to discuss ideas with the relevant commissioning editor. After offers have been submitted, and the results have been communicated, editorial and budgetary discussions take place around the shortlisted commissions before final confirmation.
The commissioning editors are happy to meet producers and discuss ideas throughout the year, however we will usually only be able to give a general steer in advance of the formal rounds.
If you have any questions or queries regarding the commissioning process for Radio 3 please contact David Ireland.
Roles
All commissions are signed off by Alan Davey, Controller Radio 3.
Additional information
Programme-makers are advised to read information on the How to pitch, How we do business and Delivery timeline pages before submitting proposals.
If you would like to know more about BBC Radio 3 programmes, content and schedules, please visit the Radio 3 station website.
Station Controller
Latest Radio news
BBC One is seeking proposals from suppliers in Northern Ireland, Scotland and Wales for a new documentary strand to play at 7.30pm. The series will include single 30 minute films with a strong human interest narrative that reflect the diversity of life across the UK.

In January 2017 Dame Shirley Bassey reaches her milestone 80th birthday. In celebration of her phenomenal career, BBC One invites viewers to join Dame Shirley for a special night of entertainment from the global icon.

During 2016 and 2017 the BBC is tendering a number of existing returning series open to independent producers and BBC Studios. The invitation to tender for the BBC One drama series Holby City is now available to download. The initial deadline for the tender eligibility form is 2 November 2016.
More news
Search the site
Can't find what you need? Search here