The remit of Radio 3 is to offer a mix of music and cultural programming in order to engage and entertain its audience. Around its core proposition of classical music, its speech-based programming should inform and educate the audience about music and culture. Jazz, world music, drama, the arts and ideas, and religious programming should feature in its output.
The station should appeal to listeners of any age seeking to expand their cultural horizons through engagement with the world of music and the arts.
Find more information on the remit for Radio 3.
Commissioning round updates
Radio 3 commissioning opportunities
The contracts for several Radio 3 strands come to an end next year, and so those slots will be put out for offers from in-house and independent producers as part of Radio 3's WoCC, with the following timetable:
| | | | |
| --- | --- | --- | --- |
| Slot | Date brief issued | Closing Date for offers | Offers meetings/results |
| | 1 October 2015 | 19 November 2015 | mid-Dec 2015 |
| Sunday Morning Programme | 5 November 2015 | 5 January 2016 | end Jan 2016 |
| Private Passions | 5 November 2015 | 5 January 2016 | mid Feb 2016 |
| Late Junction | 5 November 2015 | 5 January 2016 | mid Feb 2016 |
Commissioning briefs detailing the network's requirements for each of these slots and the full process will be issued on each of the issue dates listed above. The successful bids will be contracted initially for one year with the option to extend for up to two further years subject to performance.
Radio 3 commissioning round 2, 2016-17
Download the full briefs:
Sunday Feature (PDF)
The Essay (PDF)
Between the Ears (PDF)
Specials (PDF)
All proposals should be submitted using the following specifications:
Year: 2016/2017
Round: 2
Brief reference no: as on each of the guidelines: Sunday Features, Between the Ears, The Essay, Specials
Closing date and time:
Pre-offers, 12 noon, Thursday 15 October 2015,
Full offers: (where and when requested), 12 noon, Thursday 17 December 2015.
Pre-offers should be a maximum of 200 words in the short synopsis box only - please do not use the full synopsis for these. But please do include a realistic bottom-line budget in the notes field and a realistic delivery date.
Most of you will have now registered for this process and received instructions and a password for accessing the secure website. If you haven't previously offered to BBC Radio, or signed up for this facility and would like to offer in this round, please let me know as soon as possible.
The decision on whether we would like pre-offers to be further developed will be announced on the site on 29 October and should you have such pre-offers you are then encouraged to arrange a meeting or phone conversation with Matthew to develop those ideas. Please phone 0207 765 3366 or email Lea Lauvray to arrange this and send her any additional notes on all ideas before such a meeting.
This year there is an opportunity for some producers to meet with Matthew before the pre-offers deadline, but only if you are a new supplier, have a particularly large or complex project to plan, or have a very large volume of offers and need guidance as to which to leave out. Again – please contact Lea to arrange this.
Although we don't require hard copies of the offers themselves, where necessary you should send any supporting material to Lea Lauvray, clearly indicating on the online offer exactly what has been sent. Please also label such material with the title of the offer, commissioning brief and return address details, and complete and attach the supporting material inventory.
For full offers, please ensure that a brief summary of the offer is included in the short synopsis section of the proposal as well as full details in the synopsis box. Please resubmit your amended pre-offers rather than creating a new document. We don't need a full breakdown of budgets at this stage, but please ensure that the "bottom-line" figure is a realistic estimate and is entered in the working supplier notes field. Please also take care to enter a realistic delivery date on your offers, as we will use this during the commissioning process to draw up a draft schedule
Feedback to full offers, in the form of acceptance on to a shortlist, or rejection, will be on the system by Friday 5 February 2016. Once the editorial brief and budget have been finally agreed, contracts will be issued by Radio Commercial and Legal Affairs Department. No work should be undertaken until the contract has been received.
If you have any problems with the commissioning system, or questions regarding the procedure, please do not hesitate to contact David via email on david.ireland@bbc.co.uk or on 020 7765 4943. We look forward to reading your proposals.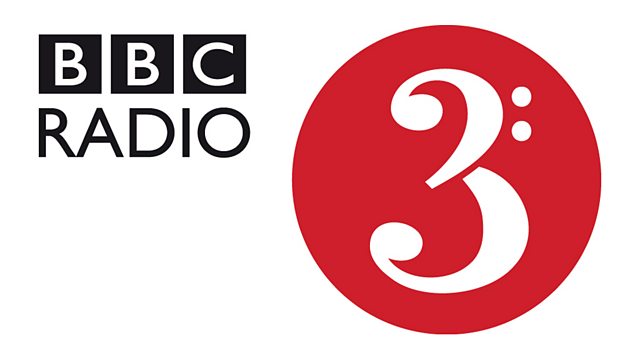 Listen to the latest commissioning seminar for Radio 3
Drama on Radio 3 - This Round is now closed - results will be issued on Friday 9 October 2015
If you have any questions or queries regarding the commissioning process for Radio 3 please contact David Ireland.
Radio Production companies should sign up to the Radio Independent Production Company Database to hear communications about rounds and tenders when they open.
Commissioning process
Radio 3's schedule includes a number of long-running strands which are not usually re-commissioned annually.
If you wish to hear details regarding the Radio 3 commissioning rounds, you will need to be part of the Radio Independent Supplier Database and indicate that you wish to hear details about Radio 3 and its strands.
When a commissioning round opens, editorial briefs, including guide-prices and durations, are sent out to registered suppliers and eligible in-house departments. During the commissioning round, producers are strongly recommended to discuss ideas with the relevant commissioning editor. After offers have been submitted, and the results have been communicated, editorial and budgetary discussions take place around the shortlisted commissions before final confirmation.
The commissioning editors are happy to meet producers and discuss ideas throughout the year, however we will usually only be able to give a general steer in advance of the formal rounds.
Roles
All commissions are signed off by Alan Davey, Controller Radio 3.
Additional information
Programme-makers are advised to read information on the How to pitch, How we do business and Delivery timeline pages before submitting proposals.
If you would like to know more about BBC Radio 3 programmes, content and schedules, please visit the Radio 3 station website.
Station Controller
Latest Radio news
The BBC today announces its biggest ever Eurovision song search as the process for finding a song to represent the United Kingdom at the Eurovision Song Contest 2016 is revealed.

The BBC today announced that the topical arts magazine show Artsnight will return to Friday nights on BBC Two for a third series of 12 episodes.

BBC One Controller, Charlotte Moore, tonight announces bold new commissions in comedy, drama and factual, speaking on the set of new BBC One drama Dickensian at an event hosted by BBC Director-General Tony Hall and Charlotte Moore for actors, presenters, writers, producers, directors, industry and media.
More news
Search the site
Can't find what you need? Search here