It's Summertime and we want your selfies for the CBBC Office!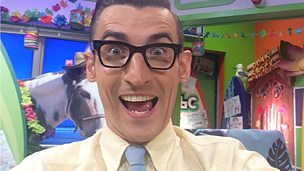 Email your Summer Selfies to cbbc@bbc.co.uk or by post to CBBC, PO Box 9989, Salford, M5 ODP.
Remember to get permission from a parent/guardian first. Plus, don't forget to include in your message your first name and a number for a parent/guardian whom we can contact.
Your selfies may appear in the CBBC Office and on this gallery page.