Take a look at our 'Star of the Week' gallery - are you this week's Star of the Week? Why not send something in for the chance to be part of it too!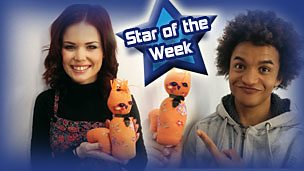 If you think you've got a talent or skill that deserves Star of the Week then get in touch via post: 
Blue Peter, 2nd Floor, BBC Bridge House, MediaCity UK, Salford, M50 2BH
or email: bluepeter@bbc.co.uk and next week it could be you!