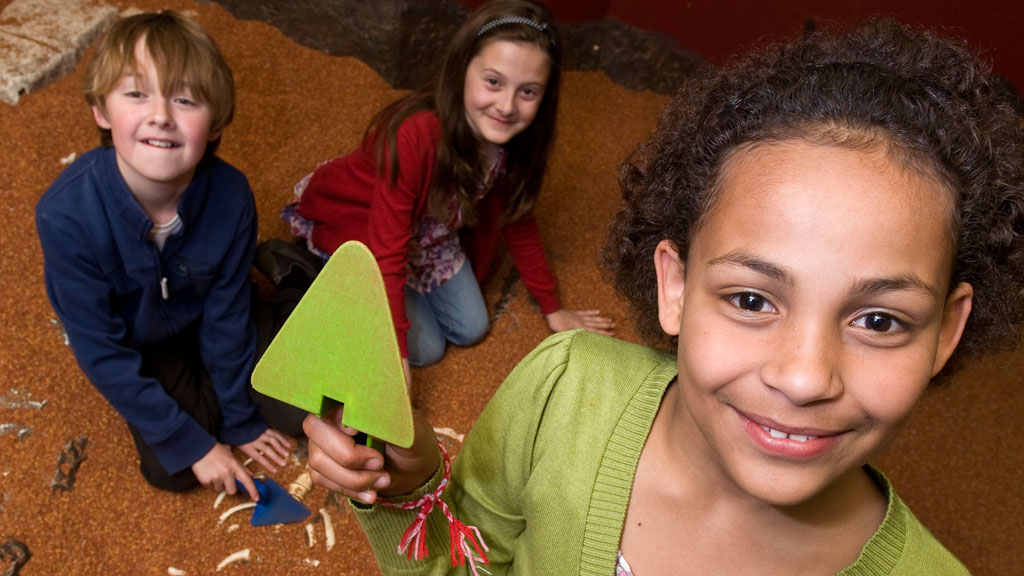 At DIG, visitors get to discover only the most exciting archaeological artefacts from the 2000 years of history hidden under the streets of York. The four excavation sites are filled with Roman, Viking, medieval and Victorian artifacts, so visitors can dig for clues that show how people lived in these times.
Free entry for badge holders
DIG is one of over 200 attractions around the UK that Blue Peter badge holders can get into for free.
Each child must be accompanied by a full paying or concessionary adult. If a disabled badge holder is accompanied by a registered carer, both can gain free entry to this attraction. Carers must bring along evidence.  If a full paying adult is accompanied by two children with badges and valid badge cards free entry will be given for both children.
Before you visit any of the attractions, grab a grown-up and read the Blue Peter Terms and Conditions.
Apply for a Blue Peter Badge today if you haven't already got one and remember to take your badge ID card to take advantage of this offer!
Address
Jorvik DIG
St Saviourgate
York
North Yorkshire
YO1 8NN
Telephone
Related links
More Blue Peter Attractions