Vlad
Vlad, son of Count Dracula, accepts the useful things amongst his vampire powers, (fast speed, lighting candles etc) but would rather not be a fully-fledged, bloodthirsty, mayhem causing, breather hating evil kind of vampire. He just wants to be "normal". Unfortunately for him though, he is the "Chosen One" and if he doesn't want his family and others to get hurt, he has to learn how to open the Praedictum Impaver and lead the vampire race into the future.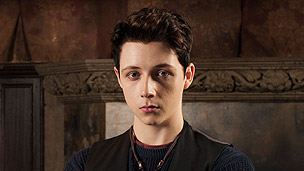 Count Dracula
600 year old Vampire father of Ingrid and Vlad, the Count exhibits the more traditional habits of blood, bats and badness. He is Vlad's ruler until Vlad comes of age but like any father with a teenage son, they don't always see eye to eye, it's more like fang to fang.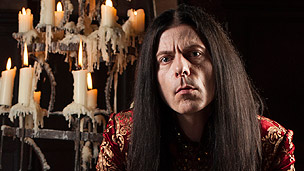 Ingrid
Vlad's older sister, Ingrid turned really bad, back in Stokely, she wanted revenge for her dusted boyfriend and tired of being passed over by her Dad, she also wanted power. The Count and Vlad managed to escape from her- she would have left them to rot- but now it seems she's bitten off more than she can chew and has got really sick. Vlad and Erin get her back to the school but there's no happy father- daughter reunion for her.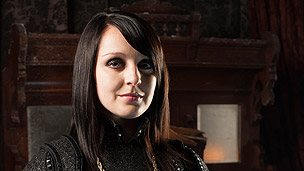 Renfield
The faithful family retainer had his mind wiped of vampires at the end of series 2. Much to the Count's disgust, it's still working!
More Young Dracula Articles