Behind the scenes photos
Ever wondered what it's like filming Sadie J? Well, look no further: it's a Sadie J Behind The Scenes photo gallery! Our favourite picture is the one of Kit in a box. What IS he doing??
Kit and Dede are X-trodinary
Bored backstage? Then break out into a dance routine! Kit and Dede show us how it's done.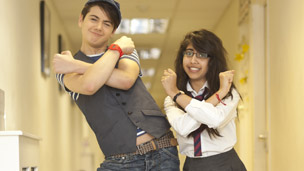 Hair-larious
Sadie and Ms. V get their hair camera-ready, whilst they rehearse their lines. Now THAT'S multitasking!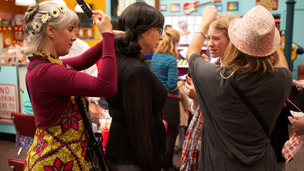 Sleepy J
We caught Georgia (who plays Sadie) trying to have a little snooze in between takes. At least, we think that's what she was doing... unless she was actually hiding... possibly from us?!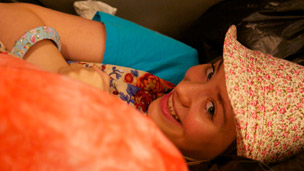 Kit in a box!
Ronan (who plays Kit) acts out a scene in front of the cameras.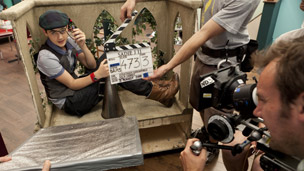 Dede gets her hair done
Doesn't she look fabulicious?!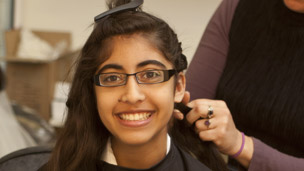 Kit tries to count his teeth...
...at least we assume that's what he's doing as he waits in the make-up room backstage?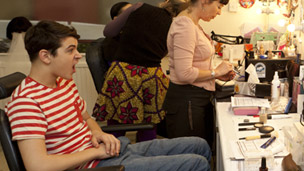 Georgia gets her make up done
...and the transformation into Sadie begins!