15th October 2012
Hero Squad's Rav Wilding dropped into CBBC HQ to answer your questions from the CBBC Messageboards.
Read on to find out what inspired Rav to become a policeman, his scariest moment on Hero Squad and what TV Shows he watched when growing up.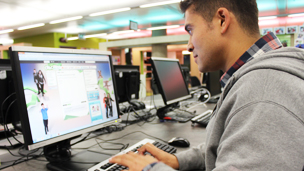 Rav: Hi. Rav here! Loved Hero Squad today and all the exciting rescue situations the cadets were involved in! Let's get started with your questions.
What was your favourite part on Hero Squad?
TopazCloudyHawk
Rav: Seeing the transformation from six enthusiastic, but nervous, cadets to six brave and fearless heroes.
Which would you rather be - a policeman or in Hero Squad?
SilverFastCanary
Rav: Tough question. Ha ha! I loved being a policeman and all the excitement that went with it. But I also loved Hero Squad so can I please do both?
What do you think was your most courageous moment during your time being a cop and why?
PurpleCalmBobCat
Rav: I went to the scene of a block of flats that was on fire and we got there before the fire brigade so we had to get the people out ourselves.
Is it exciting being the presenter on Cop School and Hero Squad?
VioletGrinningBasilisk
Rav: Yes, both are really exciting roles for me to be presenting and it's great to get stuck in with the cadets abseiling, in deep water and travelling at high speed!
Have you ever made any mistakes when presenting Hero Squad and Cop School and what were they?
Coral Frizzy Baboon
Rav: Yes, lots of times! I got my lines wrong and the cadets found that highly amusing. Little tinkers.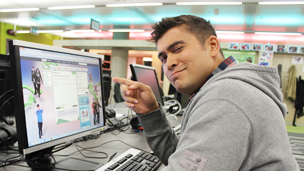 What was your inspiration as a child to becoming a policeman?
PurpleShinyGoat
Rav: My Grandad and Grandmother were both police officers and they both said it was the best job in the world and wanted me to try it myself.
Do you have a lucky colour?
SilverTalkativePupfish
Rav: Probably not grey because I had to wear grey t-shirts all the way through Hero Squad and I was soaking wet and muddy throughout, so it didn't bring me any good luck!
What is your advice for people wanting to join the police in the future and what skills should they have?
GoldSpikyPotato
Rav: If you want to be in the police you need to be good at talking to people and also good at listening to people. Communication is one of the most important skills of any police officer.
Have you ever wanted to do the missions that the cadets had to do?
LilacStarRockstar
Yes, absolutely. I loved the missions the cadets had to do and I was lucky enough to be very hands on in all of them as you will see...
Rav: Yes, absolutely. I loved the missions the cadets had to do and I was lucky enough to be very hands-on in all of them as you will see...
Did you ever get scared being a cop?
BlueBlackSillyPony
Rav: Yes, at times it was very scary chasing robbers and burglars as you never know how they could react or what they could do to you or your colleague. And it's ok to be scared but, just like Hero Squad, it's not ok to not give 100% and help each other out.
What do you do in your spare time?
MustardPuffyMaster
Rav: I like to go to the gym about five times a week and lift weights and use the exercise machines. I think it's really important to keep fit and healthy.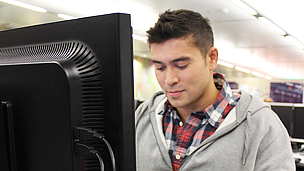 If you weren't a cop and TV presenter what would be your dream job?
FireOpalGlowingLizard
Rav: When I was at school I really wanted to be a stuntman in movies. Maybe one day I'll still do it.
What was your scariest moment on Hero Squad?
GarnetPepperyVampire
Rav: The cave that was in today's episode was really scary. We were down there for hours looking for the Hero Squad casualties and it was freezing cold and the water was past our knees most of the time. Also, the cave was so small, most of the time we couldn't stand up straight and had to crawl. It's extra scary when you know that if that small light on the top of your head goes out, you won't be able to see a single thing.
What do you prefer - Hero Squad or Cop School?
LavenderGlowingEagle
Rav: I loved both Hero Squad and Cop School but some of the rescue situations you'll see the Hero Squad cadets in over the next few weeks are some of the most incredible things that 12 and 13 year olds have ever done before.
When you were a child, what TV shows did you watch?
PlumRainbowCroc
Rav: I used to like Blue Peter when I was growing up. There was also a programme called Morph about a small plasticine bloke - I loved that.
Rav: I'm signing off now. I loved your questions and I hope you enjoy watching the rest of the Hero Squad series. And don't forget, you can play the Hero Squad game on this website (when you've done your homework!).

See ya!

Rav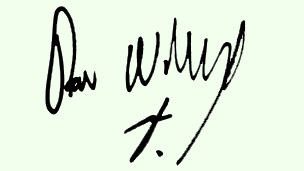 Thanks to everyone who sent in a question. Don't forget to keep an eye on the CBBC Messageboards for details of our next interview with your favourite stars!