Episode 1 Facts
Goats have been known to jump up to 1.5 metres!
Ferrets sleep on average 18 hours a day, but they still need exercise when they are awake.
Rats can sense negative emotions like fear and tension in their handlers.
Hamsters can be taught to come where their name is called. 
Bearded Dragons are reptiles and they love to eat live insects. They are called Bearded Dragons because of a pouch under the mouth which can inflate.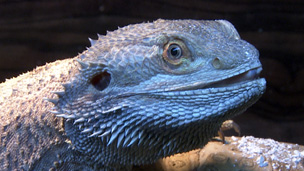 Episode 2 Facts
Chicks take about 21 days to hatch.
As well as brushing, dog chews can keep your dog's teeth healthy. Also 80% of dogs have signs of gum disease by the time they are 3.
If you don't pick up your dogs poo in a public place you could be fined £1000!
Tarantulas paralyse their prey with venom and suck out its insides with fangs, just like drinking a milkshake!
A cat will on average spend 2/3rds of its life sleeping!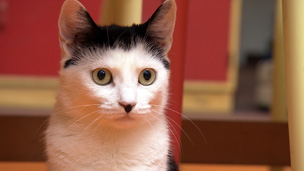 Episode 3 Facts
Adult Beardies shed their skin every 2-3 months and it can take a few weeks. Unlike a snake it comes of in patches.
Cats like to be on their own and will come to you when they want to. Flees feed on cats blood. They cause cats and humans to itch.
Cockatiels can live in to their 20's although some may live longer. That's a very BIG commitment.
Bearded dragons should be fed live insects every day. Their food is dipped in calcium to keep their bones healthy.
Always wash your hands thoroughly after cleaning out your pet.
Rabbits are scared of anything moving above them as they think they are going to be attacked.
If you are taking your ferret for a walk it will have to be properly vaccinated. Get them used to wearing a harness too!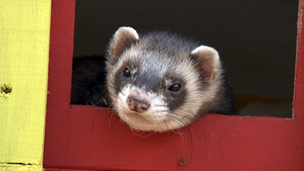 Episode 4 Facts
Over their lifetime dogs could cost you between £16,000 and £20,000.
Stick insects look like sticks to disguise themselves from predators.
Ferrets are carnivores which means they eat meat.
Rabbits need hay and green veg every day. Their main diet isn't carrots. They also have fragile spines so handle them with care. Always support their bottoms!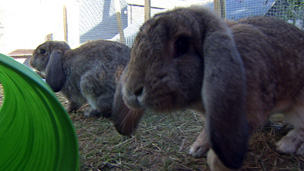 Episode 5 Facts
Horse poo is call 'manure'. Manure is great for helping fruit, veg and flowers grow. Dirt and stone in the hooves can be uncomfortable and cause infection for the horse.
Rats are mostly nocturnal which means they sleep during the day. Sometimes they wake up to play.
Rabbits sometimes eat their own poo as it helps digestion.
Washing hands prevents the spread of bugs that can make you or your pet ill.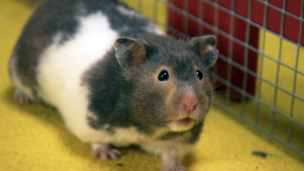 Episode 6 Facts
For fresh and tropical fish tanks, you should add special chemicals to treat the fresh water.
Rodents should be cleaned out when they're naturally awake. Rodent cages should be cleaned out weekly returning some of the bedding. The bedding should be used but not too dirty
When walking dogs always take water for them. Dogs should be exercised daily. Teach your dog one command at a time or else they won't know what to do.
Pixie bob cats are related to wild cats. They can be harder to look after.
Ferrets are known to be nippy, but like all pets can be socialised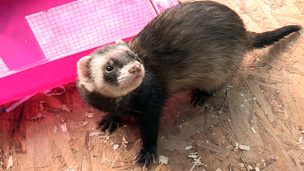 Episode 7 Facts
Dogs should only be let off the lead in a safe place away from danger like roads and where they can't be a danger to other animals.
You should never approach a horse from behind as it might kick you.
In the wild bearded dragons get their calcium from insects and bird eggshells.
Hamsters are nocturnal but sometimes come out to play in the day.
Baby scorpions ride on their mother's backs for the first few weeks of their lives. Scorpions can glow if exposed to ultraviolet light.
Corn snakes usually take around 7 days to shed their skin.
Snakes use their tongue to taste the air and find their next meal. Wiggling the mouse makes the snake think they are hunting live food.
Episode 8 Facts
Rodents are sensitive to loud noises so try not to disturb them while they're resting.
Most adult corn snakes shed their skin approximately every six weeks. They shed their skin and grow a new one underneath. Snake skin is made of keratin like your hair and nails.
Ferrets can fit through really tight places so make sure you escape-proof their home.
Dogs should be trained to walk well on the lead to avoid pulling. If you are thinking of getting a dog make sure you research one that is suitable for you.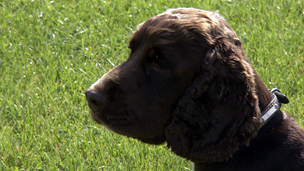 Episode 9 Facts
Snakes - Shedding skin allows for growth and it can also get rid of any parasites on the old skin.
Over 130,000 cats are abandoned or rescued in the UK every year. Cats can live for around 14 years and some for much longer. That's a big commitment.
Regular gentle grooming will help the kittens get used to the combs and brushes.
Adult corn snakes should be fed one to two mice every seven days.
Ferrets are less likely to nip if they are handled correctly.
Rabbits can be kept indoors and litter trained.
Guinea Pigs should be given quality hay and leafy green vegetables daily. Guinea pig pellets should also be on the menu. Guinea pigs need a thorough clean out at least once a week. Guinea pigs live for five to six years. If you do ever hold a guinea pig its best to be sitting down.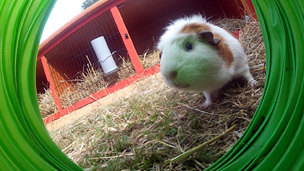 Related links