11th February 2013

Leanne Dunstan (who plays Faith in The Dumping Ground) answers your questions from the CBBC Messageboards.

Read on to find out if Leanne is anything like her character Faith, what her favourite food is and what it's like working with a younger cast.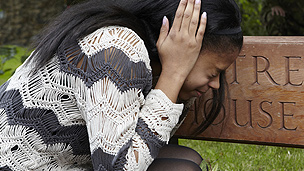 Are you anything like your character? If not, is it hard to play the character of Faith? PS: I AM A HUGE FAN!!!!!

- RedVioletDiscoGrape

Leanne: There are some similarities between me and Faith but we are definitely different from one another. It was a little nerve wracking at first to play Faith but now I'm in full swing, and I don't find it difficult.




How did you get the part of Faith in the Dumping Ground?
- DiamondCrunchyLettuce

Leanne: I am signed to an agency called IAG, they got me the opportunity to audition for The Dumping Ground. I was given a script to prepare and went in and performed it on tape.




What was it like settling in with the other members of The Dumping Ground?
- SilverRainbowPigeon

Leanne: Settling in with the other cast members was really easy. They were so welcoming and friendly and I fitted in straight away. It really does feel like a family!




Is it fun working with a younger cast?
- AmaranthBrainySeaLion

Leanne: I enjoy working with lots of different people so yes I do enjoy working with the younger cast members. They are super energetic!!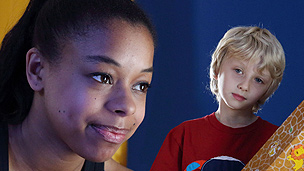 Who is the most famous person you have ever met and how did you meet them?
- BlueVioletSingingIguana

Leanne: I have been lucky enough  to meet Gemma Arterton and Terence Stamp. I worked with them on a film called 'Song for Marion'  it was such a great experience! I loved it.



Who is your favourite Dumping Ground character and why?
- VioletGrinningBasilisk

Leanne: My favourite Dumping Ground character would have to be Elektra. She is so cool and funky and although she can be seen as a bully she has a very loving and caring side to her to...when she wants to be!



If you could pick any celebrity in the world to have star in the Dumping Ground, who would it be?
- ApricotPancakeKangaroo

Leanne: Denzel Washington! I am a huge fan and I love all his work and if he starred in the Dumping Ground I would definitely want him to play Faith's dad.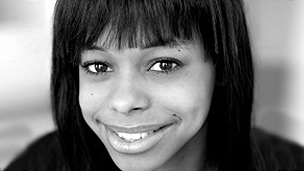 Do you have any pets?
- CrimsonKindClownfish

Leanne: No I don't have any pets :( .. My mum has never really been an animal lover. I did have a fish named Flintstone once though.



What's your fave breed of dog?
- AmberDancingLadybird

Leanne: Honestly? I do not know much about dog breeds because I've never owned a dog but I think If I was ever to get a dog it would be a Chihuahua!




Do you prefer summer or winter?
- CreamSunshineMonkey

Leanne: That is a difficult one! I love summer but at the same time I think there is something beautiful about winter to! I like the way winter makes everything outside look pretty, especially in the snow. However I do love a hot summers day.




What did you used to do before you started acting?
- CrystalKindBluebell

Leanne: Before I started acting I used to dance. My all time favourite style of dance is contemporary, I hope one day to go back and train again.




Who is the funniest on set?
- CrystalBrashScorpion

Leanne: I think Amy (Carmen) is pretty funny. She is always coming out with something that is weird and makes me laugh.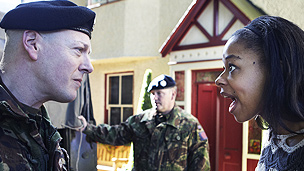 Is it hard work filming the Dumping Ground? (Getting to the set on time, eating and drinking enough during rehearses, getting enough sleep so you aren't tired)
- PeridotCrazyDriver

Leanne: Yes it's hard work filming but it's fun so it all pays off! We have very early starts and finish late in the evenings but I always make sure I get to bed early so I'm never too tired the next day. I also try to make sure I'm very organised so learning lines and being up to date with everything is a must. Although it is hard work it's very rewarding and makes it all worth while.




How do you make yourself cry when you act?
- AquaDiscoKestrel

Leanne: I think of something that makes me really sad and use that in the scene.



How does being famous change the way you live?
- BlueSummeryBoing

Leanne: I don't really see myself as famous if I'm honest. I still feel like I'm the same person I was before I started acting and my family and friends do not treat me any differently so it does not change the way I live at all. The only thing it changes is sometimes being spotted by people on my day to day travels but I look a lot different to Faith so that doesn't happen often.




If you had a time machine which can go back to one year, what year would it be and why?
- RubySkatingHedgehog

Leanne: Wow! Good question... I think i would go back to year 8 in school that's the year I met one of my best friends Anton! He always makes me laugh and he is always there when I need him!


 
What's the best thing about your character Faith? I love her positive attitude and her clothes!
- CyanDreamyHeather

Leanne: Aww thanks! The best thing about Faith? I love her positive attitude also and the fact that she never gives up. She is motivated and passionate about her future, she never lets things beat her! She really is a role model for everyone.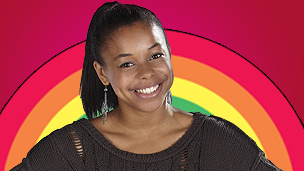 Do you like the clothes you wear in the show and would you wear them yourself?
- AmberPoloCherry

Leanne: Yes I like most of the clothes that Faith wears but her style is a lot different to mine. Faith is a little more sporty than I am. My style is a little more girlie. I love skater skirts!




Will there be more about Razz? Does he come back?
- AmaranthBanjoTuatara

Leanne: You will have to keep watching to find out what happens with Razz! (:




Are there some exciting story lines coming up?
- CrimsonKindClownfish

Leanne: Yes there are some very exciting and interesting story lines to come! I won't spoil it.



If you weren't in The Dumping Ground what other show would you like to be on if you could?
- PinkSingingOrchid

Leanne: I would really love to be in Waterloo Road one day. I wouldn't mind starring in a period drama also. Really I'd like to be in every show if I could (:  
Related links
More The Dumping Ground Articles