4th January 2013
Khalil Madovi who plays Josh in The 4 O'Clock Club, popped by the CBBC Messageboards to answer your questions - straight after the first episode of the second series.
The Bafta Award winning actor and rapper shares who he would like to collaborate with in the future and if he's ever battled with his co-star Doc Brown!
Read on to see if he answered your question.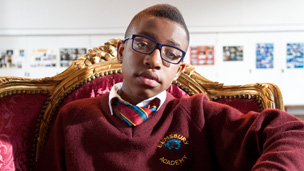 Khalil: Hey guys thanks for all the messages and thanks for tuning in (to CBBC) today. It's been great fun!
What type of music do you like to listen to? – GoldRandomBat
Khalil: I'm open to all kinds of music as long it makes me feel good. I'm into all sorts of weird things that most people don't even know exist.
Is your school similar to the school on the TV? – VioletGuitarMouse
Khalil: My school's not similar at all. I go to a boys' school where people tend to be well-behaved. I wouldn't class myself as a naughty one!
How did you start acting? I love auditioning for plays at my school and would love to be an actress when I grow up but how do I get started? – AmberKeyboardKangaroo
Khalil: For me it was just school plays. They're a great way to start. They give you that confidence and show you what it's like to act with other people. I saw an audition online for 4 O'Clock Club.
I'm currently revising for my GSCE's and was just wondering how you fit in school work with filming. – IndigoCookingChipmunk
Khalil: Well lucky for me we filmed The 4 O'Clock Club mainly over the summer. When we're filming during school they provide tutors for me on set. But I don't actually miss too much work.
Would you like to record your own album, if so, who would you want to work with? – SapphireHyperDeer
Khalil: That's a great question! I'd love to record my own album one day. I'd love to work with Labyrinth, Wretch 32, The XX or Shakka. I'd be open to working with anyone really because it's about learning different things from them and the way they work.
Do you have a favourite sport? – YellowGuitarTulip
Khalil: I love football (I'm a United fan!) but my favourite sport to play is probably tennis.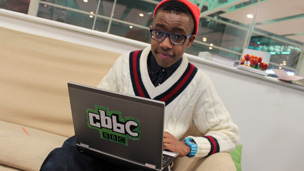 Who taught you your rapping skills? – GreenPizzaSeaLion
Khalil: Hip hop's one of the types of music that I love so rapping's always been very familiar to me so no one ever really taught me. I've just been listening to it as I grew up. No one stood in front of me and taught me.
Do you and Doc Brown ever have rapping competitions to see who's the best rapper? – ScarletHappyWriter
Khalil: We don't because obviously everyone knows I'm the best rapper but now you've made that suggestion, next time I see him I'm going to ask him for one.
How long does it take you to learn and film the raps? – PeachMiniMandarin
Khalil: We learn them and record the vocals before we film them so the filming's very quick. When it comes to actually learning the song, I tend to like the music on the show so I listen to it whenever I have free time and I just get to know it. That might take a day or a couple of weeks depending how much I like the song.
Which episode did you enjoy making the most? – GlassGrumpySeahorse
Khalil: Aah, that's a tough one. I don't want to give away anything from the new series but I'll say I loved filming everything in the last episode of the last series. It was quite an emotional episode so everyone had a lot of energy to feed off.
What is your favourite thing about being on 4 O' Clock Club? – BlueGreenClarinetTuatara
Khalil: It's the experiences I have whilst filming, the people I met through doing it and all the things I've learnt from it.
Do you make up your own raps for the show? – BlueMegaElf
Khalil: I make up my own raps but I don't do any of the raps for the show, they're all done by 'Nathan' as you guys call him.
What is it like to see yourself rap on TV knowing that loads of people are watching you? – MaroonVanillaFerret
Khalil: I've never really thought about it, it's always just been something I've done. Now you make me think about it, it's good know that people are watching me doing something I love.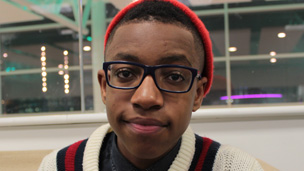 If you had a movie what three celebrities would you have involved? – DiamondSwimmingStag
Khalil: Oh, tough question. I'd have Michael Jackson and Martin Luther King and Whitney Houston. They're all dead but I hope that doesn't matter!
I want to make up my own rap and I'm stuck, I have no ideas how to write one. Do you have any tips for me? – AzureBrashTiger
Khalil: Just write whatever's on your mind at the time. You don't have to focus on making it rhyme. When you've written down what's on your mind you can think about making it rhyme after. It's just about self-expression.
If you could play any other character than Josh, who would you play and why? – SapphireFuzzyGoat
Khalil: I'd play Ash because he gets the opportunity to be free and be so silly all the time.
What inspired you to become an actor? – CrystalSoftAcorn
Khalil: It was something I enjoyed and I was told I do it well. It was more the fact that I enjoyed it. When I enjoy something I tend to get a bit obsessed with it.
Are you similar to your character in 4 O'Clock Club? – GoldChattySnail
Khalil: In some ways I am. We both love music and we're both quite cocky. But, I don't tend to get in trouble at school and I don't have an older brother. I'm not that mischievous either.
How long does it take to make an episode? – DiamondPizzaLizard
Khalil: About a week. We don't film them all at once and we don't do it in the order that you see them on TV but on average it's about a week for one episode.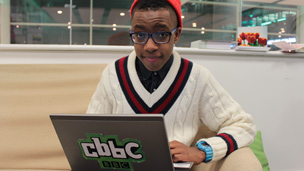 If you were stranded on a desert island, what are the 3 things you would take with you? –VioletNetballGrape
Khalil: My laptop, my headphones and my bible.
Do you have to learn the raps in the episodes off by heart? – CyanCloudyCobra
Khalil: Yes and I enjoy learning them. I still remember all of the raps from series 1!!
How long does it take you to learn your lines and where do you learn them? – CoralSportyWerewolf
Khalil: I learn my lines in my bedroom. Sometimes I'm naughty and I learn them on set just before we're about to film them. It doesn't take me that long any more. By the time I've read a script for the 3rd time I usually know it all and I have to just go over it before filming.
Who is the funniest person on set? – CrystalFizzyMayfly
Khalil: Tough one. I'll have to say funniest people because there's not just one. There's Tom the guy who plays Ash, you've got Simon who plays Mr Bell and you've also obviously got Doc who plays Nathan. 

It's like Simon's always in character so he's funny with the way he talks to people. With Tom a lot of the time we're laughing AT him and not with him. And Doc's an actual comedian so he's always cracking jokes.
What age did you first start to rap? – BlueTubaFirefly
Khalil: Very young. Probably about 7 or 8.
If you had a stage/rap name, what would it be? – AquaBrainyDoctor
Khalil: I don't actually know. It would have to be something to define who I am. I do like a German word 'Kaiser', that means emperor and my arrogance leads me to believe I'm like a king, so that would make sense.
Khalil: Thanks guys it's been great answering your questions. You set me some real tough ones. If anyone didn't get their question answered I do apologise!
It's been fun!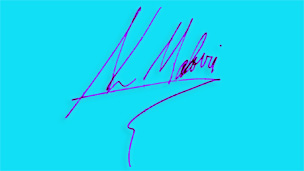 Related links