Skara Brae
Skara Brae was a Neolithic Settlement discovered in 1850 - 4000 years after it was buried by sand!
It is an extremely exciting discovery as it shows us what life may have been like in a Neolithic village.
It is believed that the Stone Age families who lived in Skara Brae enjoyed a good life of hunting, fishing and making jewellery and pottery.
Experts think Skara Brae was occupied for around 600 years, between 3100BC and 2500BC.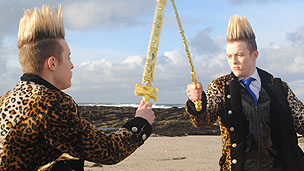 Ring of Brodgar
The Ring of Brodgar is a Neolithic henge and stone circle.
Today there are 27 stones that make up the stone circle but originally there may have been up to 60 stones. Its construction would have required the effort of many people.
Burial mounds found around the ring indicate that it was a place of religious significance.
People would have used this space to communicate with ancestors, make music and dance.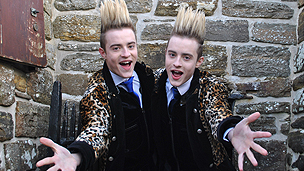 Maeshowe
Maeshowe is a large Stone Age burial mound in which Neolithic families buried their dead.
It is estimated to have been built around 2800BC.
Before bodies were buried in the tomb all the flesh would be removed leaving just the bones for burial.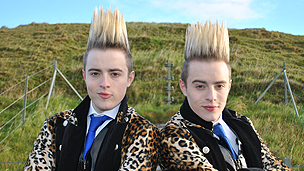 Related links
More Jedward's Big Adventure Articles