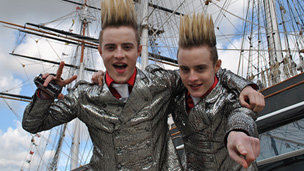 Admiral Lord Nelson
Admiral Lord Nelson was a celebrated Naval Officer who was known for his inspirational leadership and superb grasp of strategy.
After a long and successful career he was shot on the first day of the Battle of Trafalgar in 1805.
As Lord Nelson didn't wish to be buried at sea, his crew preserved his body in a cask of brandy to take him home.
While Britain celebrated a victory at Trafalgar, it mourned the loss of a national hero. Lord Nelson was the second commoner in history to be awarded a state funeral.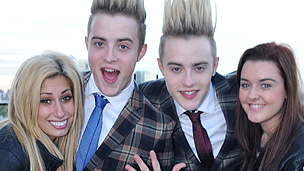 Cutty Sark
The Cutty Sark was a ship built in 1869 named after a ladies petticoat, or in Scottish a "Cutty Sark".
It was purpose built to transport tea from China to London.
Trade ships like the Cutty Sark were called 'Clippers' and were very fast and manoeuvrable. 
There was fierce competition between the Clippers and their journey times were published in Newspapers.
Although the Cutty Sark never won a race it was described as the fastest and greatest ship of her time.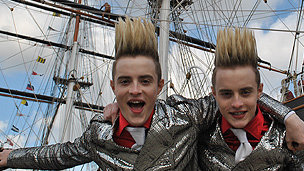 GMT
GMT stands for Greenwich Mean Time and is a Global Time Standard used determine the time around the world.
12:00 GMT (noon) is when the sun crosses the Greenwich Meridian, a conceptual line running North to South through Greenwich, UK. 
The Greenwich Meridian divides the eastern and western hemispheres of the Earth just as the equator divides the north and the south.
The longitude of any location is its distance east or west from the Greenwich Meridian Line. This distance is measured in degrees, minutes and seconds.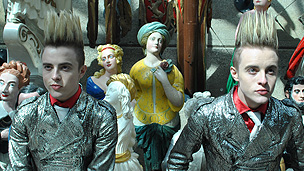 Related links
More Jedward's Big Adventure Articles