Know your facts!
Check out all the great stuff Jedward learned while exploring Duxford, including some awesome historical facts!
Battle of Britain
Much of the fighting of WWII was done in the air between the British and German air force; the RAF and the Luftwaffe.
In the summer of 1940 a famous air fight took place above South England. We call this fight, the Battle of Britain.
The Battle of Britain was a fight for control over British airspace. Germany was fighting for control of British skies in order to invade Britain.
Despite being fewer in number, British Pilots defeated the German Air force using fighter planes; the Spitfire and the Hurricane.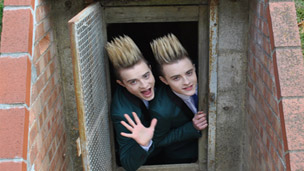 The Operations Room
In WWII women replaced men in the workforce while men were overseas fighting. Women would work in places similar to the Operations Room.
The Operations Room was an essential part of the RAF. People that worked in the operations room tracked enemy planes flying over Britain and coordinated counter attacks.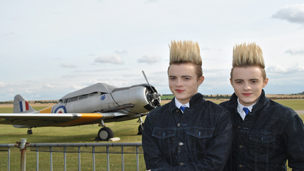 B17 Flying Fortress
Pilots from Poland, Czechoslovakia, Australia and many other countries fought with the RAF. In 1942 Americans joined in too.
The Boeing B17, also known as the Flying Fortress, was the main bomber used by the American Air Force against Nazi Germany.
Over 12,000 Flying Fortresses were built during the war period and 250,000 American pilots flew them.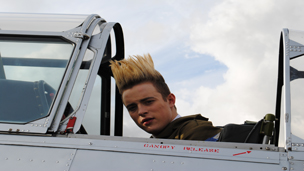 Related links
More Jedward's Big Adventure Articles