Cheddar Man
Cheddar man is the oldest, complete skeleton ever to be found in Britain. It is dated at over 9,000 years old.
Damage to the skull shows us that Cheddar Man died due to a massive blow to the head.
He was found in Gough's cave over 100 years ago along with ancient tools and other bones.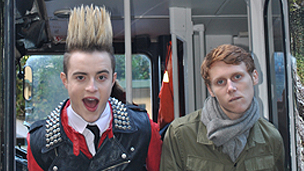 Cannibalism
The main diet of people living at Cheddar Gorge was horse meat. They would run the horses off cliffs and collect the remains for food.
There is evidence that people living at Cheddar Gorge also practiced cannibalism. Cannibalism is the act of Humans eating other Humans.
Some Human bones have been found with knife scarring. This indicates that flesh has been cut from them. They may have also used human bones to make tools, cups and bowls.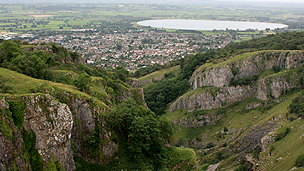 Cheese
Cheese was introduced to Britain by the Romans.
One of the best known types of cheese is Cheddar. It is named after the town where it was first made.
Today cheddar cheese is made all over the world but over 60 tonnes of Cheddar cheese is still made in Cheddar using traditional methods. 
In 2006, cheese makers from Cheddar started to mature the cheese in local caves. The limestone and humidity of the caves give the cheese a unique flavour.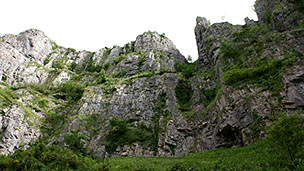 More Jedward's Big Adventure Articles