With the release of his latest book, Artemis Fowl and the Last Guardian, Eoin Colfer is bringing his epic fantasy series to an end.  We caught up with the author - between battles with Elves, Goblins and Fairies - to ask the questions everyone wants to know.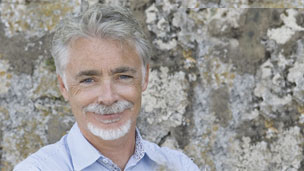 Eoin, you're wrapping the Artemis Fowl series up in your latest book.  How did you feel saying goodbye to the characters you created over ten years ago?

I was relieved to finally type 'the end' after 14 years of work, but now that I am out in the world talking about it, I am beginning to feel a little sad. I have had people actually crying with real tears. I don't want to make kids cry, apart from my own obviously - just kidding. I don't want to make any kids sad. But it is better that they are sad now than bored in a couple of years.
After creating such a detailed world, was it difficult making sure you tied all the loose ends up?
It was difficult especially with my terrible memory. Luckily my brilliant editor, Sarah, kept an eye on my work to make sure everyone was accounted for. Also I left a couple of strands dangling in case I ever want to return to the fairy world. Not to Artemis though, his tale is told.
If you were a creature from The Lower Elements - the secret underground world from your books - what would you be?

 I think I would be the centaur, Foaly. He is very like me: a smart alec with a computer. I don't have the horse's body but if I keep eating chocolate I soon will have!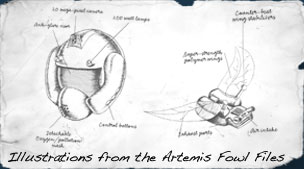 The fairies in your books have very advanced technology. If you could have one of their gadgets for real, what would you choose and why?
 I would have to choose the mechanical wings. Who hasn't dreamed of flying and with Foaly's wings I could zoom over the rooftops of Haven City.
Artemis is always running from one adventure to another.  If he had time to relax and listen to music, who would be on his playlist?
Artemis is a classical guy all the way and considers Mozart the only true genius in the field, although he is quite fond of Wagner, though he thinks him a bit melodramatic.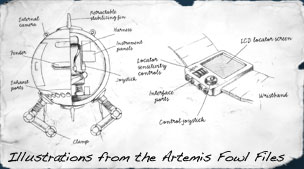 Artemis is one of the richest teenagers in the world.  What do you think he would spend his last £5.00 on?
Artemis would buy shares in a company on its last legs, then invent something amazing for them and watch the share price soar.
What's your favourite book of all time?
I absolutely adore Peter Pan and wish I had written it. Almost every character is a classic.
What's the worst gift anyone's ever given you?
My uncle gave me a bird watching book for Christmas when I wanted a toy gun.
What's the best gift anyone's ever given you?
My parents had my first book bound in leather with gilt edging. It was a special and thoughtful gift that I will always treasure.
If you could live anywhere in the world (or beneath it) where would you choose?
I would love to spend a few years living in a beach house on the California coast. I could write on the porch and watch the sun go down on the breakers. Bliss.
What's the most embarrassing thing you've ever done?
I once summoned a hotel manager to my room to demand he find the source of the weird buzzing noise. After 30 minutes of searching we found that the noise was coming from my electric toothbrush which had somehow gotten switched on it my suitcase.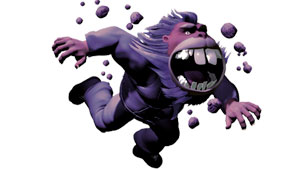 You travel around and meet lots of people when you publish a new book. What's the strangest question you've ever been asked?
I am regularly asked if I believe in leprechauns and if so how did I get them to agree to being interviewed.
You have a new series of books coming up. What can you tell us about them?
WARP is a steam punk, time travel, comedy series involving the FBI and a magician from Victorian London. Fast moving stuff in several centuries.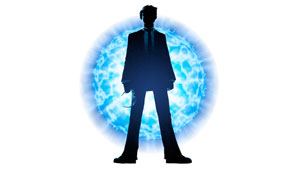 Do you have anything you'd like to say to your fans?
I would like to sincerely thank all the Fowl fans who have stayed with me for the past decade. They are the only reason I was able to keep going.
Thanks Eoin!
Keep your eyes peeled for more exclusive interviews on the Blue Peter website!
Related links