About me:
Hiya! I'm Tracy Beaker and I work at the Dumping Ground. I know... all those years I spent dying to escape and now I'm back. At least I'm getting paid for it this time! To be honest, I only started working at the DG 'cos I had to. I owed Cam, my mum, quite a bit of money and I badly needed a job so I could pay her back. No-one would hire me but I happened to turn up here just as Mike and Gina were desperate for help. Talk about good timing.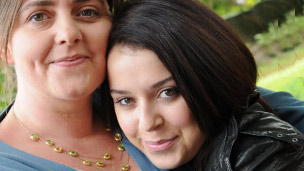 My life:
I love working here and I get on really well with all our young people. I think it's important they know there's someone on their side, who's been through what they're going through. Gina wasn't keen on of hiring me at first (that's putting it mildly!) but Mike took me on anyway. We go back a long way, me and Mike. He probably knows me better than anyone, except Cam.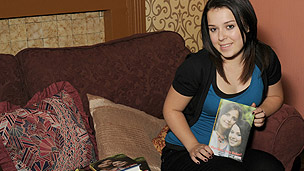 On the Dumping Ground:
That's the best thing the Dumping Ground ever gave me when I was a kid - Cam. I don't think she'd ever thought about fostering, until she met me. She was doing some research for an article she was writing and came to visit. I was desperate to meet her, 'cos I was mad into writing even back then and I'd never met a real writer before. That's when I decided Cam had to foster me. It took a while longer and a fair bit of persuasion before she finally agreed with my decision! I don't think she's ever regretted it though. Not too often, anyway. I know I never did. And I dread to think how I'd have turned out, if I hadn't had Cam in my life.
Related links
More Tracy Beaker Returns Articles