About me:
Hiya! I'm Tee and I live at the Dumping Ground with my brother, Johnny. Sometimes I wish I was the oldest, so I could use it as an excuse to boss him around, like he tries with me. I know Johnny only does it 'cos he's trying to look after me, but it can be a bit of a pain, 'specially when the others wind him up about it. Johnny gets wound up about stuff quite easily and he can go off on one sometimes, but he's not half as bad as he used to be.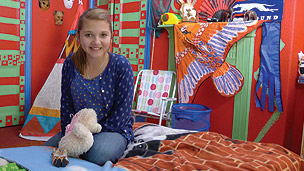 My life:
I feel a bit mean now, talking about Johnny behind his back, 'cos he'd do anything for me. Once, he even worked it so I got fostered and he was left behind - and no, of course I didn't know about it, or I wouldn't have gone! Anyway, it never worked out in the end and I was pleased 'cos I'd really been missing my brother.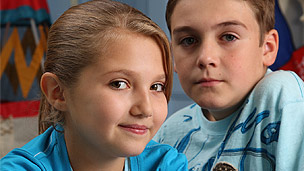 On the Dumping Ground:
I don't think we'll ever get fostered now. Johnny'd like to, but I don't care - I love it at the Dumping Ground. There's always something going on and people to hang out with. I reckon I'm luckier than everyone else, 'cos I've got family living with me and I know whatever happens to me and Johnny, nice or nasty, we'll always have each other.
Related links
More Tracy Beaker Returns Articles