About me:
Hi there – I'm Lily. I moved in to the Dumping Ground a few years back with my little sisters, Rosie and Poppy.  It was after Mum died and Dad couldn't cope with looking after us. Except I'd been looking after everyone - and I had been, ever since Mum got sick. But that's ok, I get it... it must have been so hard for Dad watching Mum suffer and I never blamed him for drinking. He's stopped now and got his act together, which is how come I'm living with him again. And when he needs a break, I stay at the DG, which is great 'cos then I get to hang out with my best mate, Carmen.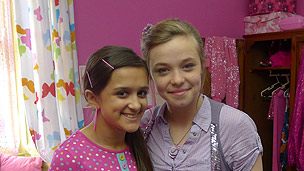 My life:
We love shopping! Carmen can spot a bargain three streets away and she's amazing at putting a look together. We don't just buy for ourselves either, sometimes we pick up stuff for Rosie and Poppy.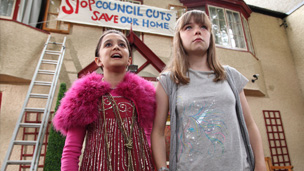 On the Dumping Ground:
They don't live with me and Dad. By the time he came back, they were so settled with their foster parents, it didn't seem right to take them away again. 'Specially 'cos the girls were so little when we got taken in to care, they don't remember Dad like I do. Even though I see Rosie and Poppy quite a lot, I still really miss them. I know I can't ever get my Mum back but maybe one day, I'll get my family.
Related links
More Tracy Beaker Returns Articles