About me:
Yeah, so I'm in care? So what? You don't miss what you've never had. And I've never had nothing – I've been in care all my life. What's my name? Who wants to know? Alright, you don't look like the law, so I'll tell you... I'm Liam.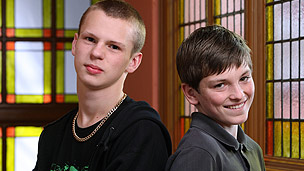 On the Dumping Ground:
I've been in a lot worse places than the Dumping Ground. It's not so bad here, but don't tell Mike I said that, or he'll think I've gone soft. Me and my mate, Frank, we have a bit of a laugh and the rest of them aren't so bad. I don't like getting too pally, people move on all the time. You make friends, you start liking someone - next thing you know, you turn round and they've gone. Don't let anyone get too close, then no-one's ever going to disappoint you, right?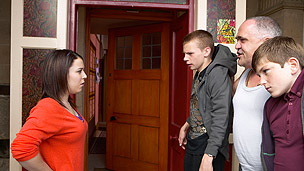 My life:
I don't know what I'm going to do when I leave school. Probably me and Frank'll start a business or something and make a stack of dosh. My latest social worker, she reckons I'll either be a millionaire or end up behind bars. Harsh. 
I mean, I know I've had a couple of run ins with the law, but they were just misunderstandings. No way would I ever do anything criminal. So, looks like I'll have to be a millionaire, then. Don't mind if I do!
Related links
More Tracy Beaker Returns Articles