About me:
Elm Tree House is better known as the Dumping Ground. That's what Tracy's always called it... "a dumping ground for difficult kids." There's enough bedrooms for a couple for staff and twelve young people, thirteen at a push.
There's a lovely garden where Gina grows vegetables and there's plenty of room to play football, or have a barbecue if the weather's good. There's also a hidden Grotto for when you want peace and quiet. Or to have a chat with a mate that you don't want anyone else to hear.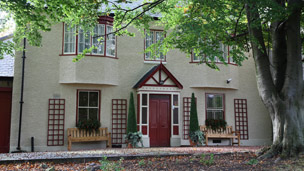 The attic is musty and dusty - chock full of old bits of furniture and paintings no-one wants in their bedroom. And boxes full of precious memories, stored for safe keeping by anyone lucky enough to have any from before they were taken in to care.
There's a big old cellar. Crammed with broken bits of equipment, old paint tins and everything to do with 'stuff' that keeps the Dumping Ground working. No-one goes down there much, it's a bit dark and spooky.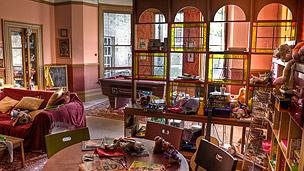 At one end of the house, there's a living area with a pool table, a computer and a couple of comfy sofas by the television. Next to that is the kitchen with a huge table so everyone can eat at once. (You can get to the garden from there.) And there's a laundry room, too.
The Office and Quiet Room are at the other end of the house. The Quiet Room's where people go when they want some 'time out'. It's next to the front door, but no-one's supposed to leave without asking Mike, Gina or Tracy.
Related links
More Tracy Beaker Returns Articles